An evening with Briohny Doyle
Don't miss this chance to delve into the mind of this stunning local author as she recounts the process behind her brilliant and tender new novel, Why We Are Here. When a neighbour mistakes her for a dog trainer, seeking her help with his murderous Doberman, BB attains new purpose. She consults the YouTube wisdom of Cesar Millan, alongside writers like Simone Weil, Judith Butler, and Eileen Myles, finding each as useful in assisting dogs to overcome their messy and treacherous compulsions as they are in answering questions about what should survive, and how, in the aftermath of personal and collective crisis.
About the author:
Briohny Doyle is the author of Why We Are Here, Echolalia, Adult Fantasy, and The Island Will Sink. Her books have been recognised on lists for the Melbourne Prize for Literature, the Victorian Premier's Literary Awards, and the Miles Franklin Literary Award. Her writing has appeared in the Monthly, the Guardian, Meanjin, Griffith Review, and the New York Times. She is a lecturer in creative writing at the University of Sydney and a former Fulbright Scholar.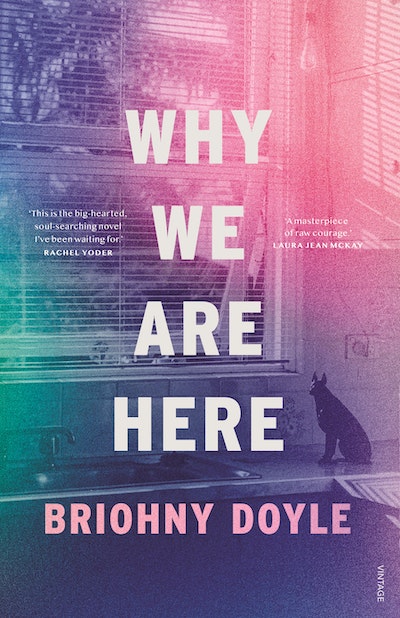 Why We Are Here
'A masterpiece of raw courage – shot through with the humour, heart and more-than-human understanding that is central to Doyle's work.' Laura Jean McKay 'This novel has no right to be as funny as it is.' Gina Rushton Why We Are Here is a love story revelling in the beauty and solace of the natural world, embracing the bonds between humans and celebrating the empathy and wisdom provided by dogs.
Read more