PARTY THEME: "How to become a successful author". You'll get to hang out with three of Australia's best novelists – Kate Forsyth, Pamela Hart and Angela Slatter. These creative geniuses will reveal the steps YOU need to take to become a successful author. They'll also be unveiling their latest novels!
YOUR HOST: Valerie Khoo – presenter of our So you want to be a writer podcast.
WHEN: Friday 24 June from 7:30pm AEST on Zoom.
COST: FREE! This BLOCK PARTY is the ultimate Big Night In and perfect midwinter antidote!
It's going to be a fun real-time conversation – with prize giveaways, pithy insights and a sprinkling of author inspo to fuel your own writing journey.
Join us for a night of fiction and fun!
We'd love to see you there – so bring your beverage of choice and tune in to the live convo at 7.30pm AEST Friday 24 June for an entertaining evening about all things writing!
Pamela Hart is Director of Creative Writing at the Australian Writers' Centre and an award-winning, bestselling author of more than 40 books. She is well known for her children's fantasy, such as Victor's Quest and Victor's Challenge, and the associated Princess Betony books.
Kate Forsyth is an award-winning author, poet, and storyteller. Her most recent novel is The Crimson Thread, a reimagining of 'The Minotaur in the Labyrinth' myth, set in Crete during the Nazi invasion and occupation of World War II.
Angela Slatter is a multi-award-winning author of four novels, three novellas, and ten short story collections. Her latest publications are the gothic fairytale novel All the Murmuring Bones from Titan, and the mosaic collection The Tallow-Wife and Other Tales from Tartarus Press.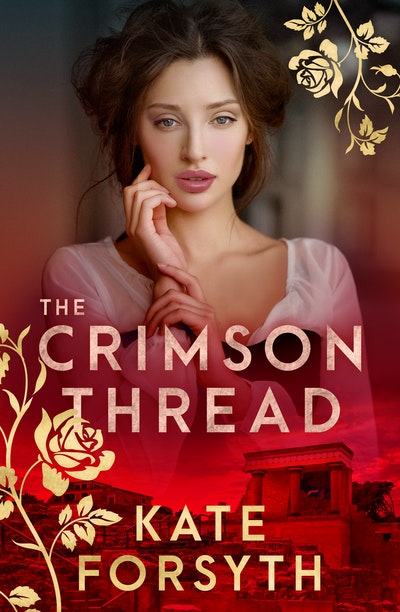 The Crimson Thread
Set in Crete during World War II, Alenka, a young woman who fights with the resistance against the brutal Nazi occupation finds herself caught between her traitor of a brother and the man she loves, an undercover agent working for the Allies.
Read more