We are delighted to host an evening with Dr Anita Heiss: author of non-fiction, historical fiction, commercial women's fiction, poetry, social commentary and travel articles. She is a Lifetime Ambassador of the Indigenous Literacy Foundation and a proud member of the Wiradyuri nation of central NSW. Heiss has won four Deadly Awards for Outstanding Achievement in Literature, for her novels Not Meeting Mr Right, Manhattan Dreaming and Paris Dreaming and for the Macquarie PEN Anthology of Aboriginal Literature.
Told in Heiss' distinctive, wry style, with large doses of humour, Am I Black Enough for You? 10 Years On is a heartfelt and revealing memoir. Heiss gives a firsthand account of her experiences as a woman with a Wiradyuri mother and Austrian father. Heiss explains the development of her activist consciousness, how she strives to be happy and healthy, and the work she undertakes every day to ensure the world she leaves behind will be more equitable and understanding than it is today.
Paul Barclay will be in conversation with Heiss.
This event is free to attend but bookings are essential.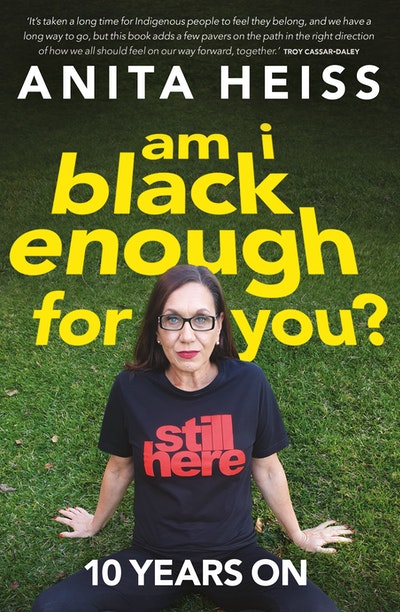 Am I Black Enough For You?
The story of an urban-based high achieving Wiradyuri woman working to break down stereotypes and build bridges between black and white Australia.
Read more