The expectation for women to smile and make nice, to soothe egos and put others at ease is entrenched and well documented. Earlier this year, Grace Tame's meeting with the Prime Minister exposed how little has changed when it comes to the double standards women face. Two women who have grappled with the politics of civility – Wendy McCarthy (Don't Be Too Polite, Girls: A memoir), Antoinette Lattouf (How to Lose Friends and Influence White People) and Clementine Ford (How We Love) – join Narelda Jacobs to break down why anger and honesty from women in public life is still taboo, why speaking truth to power is more important than politeness, and how they use humour and smiles on their own terms.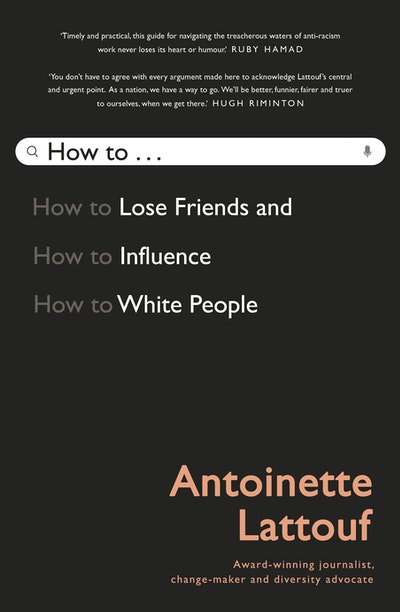 How to Lose Friends and Influence White People
A guide through the balancing act of activist, advocate and ally, remembering that just because others are learning you don't need to be the teacher, from the dynamic and sharp co-founder of Media Diversity Australia, Antoinette Lattouf.
Read more