Recommended for adult audiences
Join writer Claire Halliday, chatting with Felicity Lewis - author and National Explainer Editor (The Age and Sydney Morning Herald) - as they explore life's wondrous and wacky questions.
If you like to learn new things, if you enjoy trivia or you want to reflect on some of the big questions, then prepare to be entertained as Felicity showcases her latest book Explain that, along with What's it like to be chased by a cassowary?
Explain that answers some of the year's – and life's – most baffling questions. Funny, weird and insightful topics are inventively illustrated and embellished with diagrams, pictures and factoids. Absorbing, illuminating and always engaging, Explain that is for anyone who has ever asked how and why?
What's it like to be chased by a cassowary? a book which has surprising facts about all aspects of life and information about all kinds of investigations from throughout history and around the world. Prepare to be enlightened, enthralled and educated – you'll never ponder how to evade that rampaging cassowary again! Catnip for the curious, this anthology is an engaging and lively curation of authoritative and original voices from the nation's most trusted news outlets.
Free but bookings essential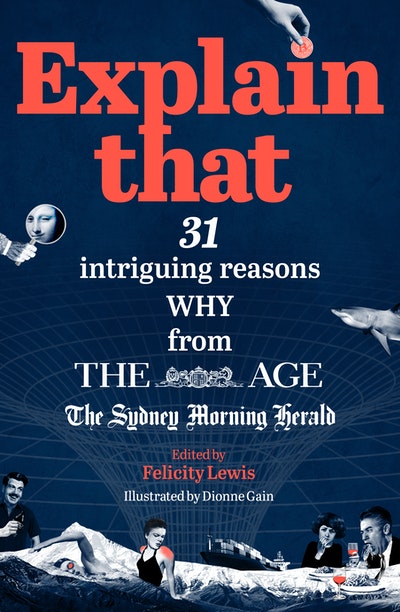 Explain That
From the nation's most trusted news outlets comes an entertaining and authoritative look at the world around us.
Read more