Award-winning Australian author Anna Funder (Stasiland; All That I Am) in conversation with Jemma Birrell (Creative Director at Tablo, host of The Secret Life of Writers podcast, and former Artistic Director of the Sydney Writers' Festival).

Anna and Jemma will be chatting about writing, creativity and the difficulties and rewards of mixing motherhood with a life of the mind. They will also take audience questions. This special event will feature live performances of a couple of the Mothertongues original songs by Keppie, and short readings from the Mothertongues text by co-writers Ceridwen & Eliza.

Due to the ongoing lockdown in Sydney, this event will take place via Zoom. We know this sucks a bit, but if you can, please overcome your Zoom fatigue and join us for a warm-hearted, entertaining evening full of music, ideas and stimulating conversation - and help to support collaborative art-making by women.

The good news is that your ticket to attend this Zoom event also gives you entry to the in-person, live launch of Mothertongues in mid-May 2022, to be presented by Roaring Stories Bookshop at their new large local partner venue in Balmain!

PRESENTERS
Anna Funder is one of Australia's most acclaimed writers. Her books STASILAND and ALL THAT I AM have been international bestsellers and have won many prestigious awards including the UK's Samuel Johnson Prize for best non-fiction published in English, and the Miles Franklin Prize.  They are published in over 25 countries and in many languages, and are being adapted for the screen. Anna lives in Sydney with two teens and a tween. 

After working in publishing in Australia, Jemma Birrell moved to Paris, directing events at the iconic Parisian bookshop Shakespeare and Company, and co-directing three editions of FestivalandCo literary festival. Jemma then became Artistic Director of Sydney Writers' Festival. After the Festival, Jemma was a programming advisor to the PEN World Voices Festival in New York and then became Creative Director at Tablo, a publishing start-up. She hosts The Secret Life of Writers' podcast, and has recently launched a new literary imprint with Tablo called Tablo Tales. Jemma is also Commissioning Editor for one of the world's most innovative online storytelling platforms Alexander alxr.com.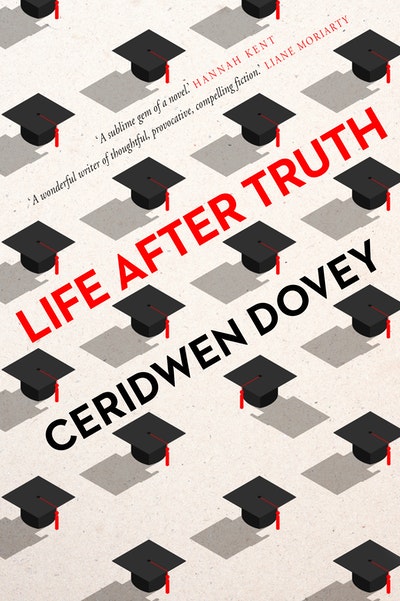 Life After Truth
At their fifteen-year reunion, a group of Harvard graduates – labouring with early middle age, marriage and children, unrealised aspirations and a depressing political climate – rekindle old loves and old resentments.
Read more