A sparkling debut that will take you on a journey through New York in 1897.
About this event
From Fifth Avenue mansions to Lower East Side tenements and the carnivals of Coney Island – The Eighth Wonder follows a young feminist who must fight against the rules of society in order to find her place in the world.
In this enlightening historical escape, Tania Farrelly explores the brilliance and brutality of one of the world's most progressive eras and celebrates the visionaries who dare to rebel. At the heart of The Eighth Wonder lies a moving love story about a man, a woman and the circus elephant that brings them together.
Tania is an award-winning advertising strategist who has spent over twenty-five years working in Australia's leading advertising agencies, telling stories for the world's biggest brands. She has more recently built her own successful, brand consultancy iSPY. She has turned her hand from brand stories to human stories with the help of creative writing courses at RMIT and Fiona McIntosh's Masterclass.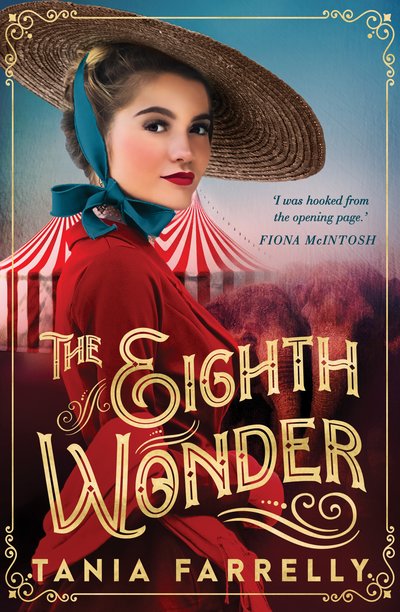 The Eighth Wonder
The Suffragette meets The Greatest Showman in this story of passion and courage, as a young feminist fights against the rules of society to find her place in the world.
Read more