Enjoy a lunch-break conversation with Katherine Firkin during Library and Information week.
Katherine visited online last year with her debut novel 'Sticks and Stones'. Less than one year later she is back with a new chilling police thriller, 'The Girl Remains'. 
Detective Emmett Corban returns with a new mystery and Katherine shares with us how she used her journalist skills to create her latest work.
'Australian crime fiction has just found an exciting new voice.' 
~ Marie Claire
About the book
A chilling police thriller set in a small coastal town on the Mornington Peninsula, where the discovery of human bones on an isolated beach has reawakened a twenty-year-old cold case…
On the evening of September 22, 1998, three teenage girls venture out for a night of mischief in the coastal town of Blairgowrie. But only two return . . .
For over twenty years the disappearance of fifteen-year-old Cecilia May remains a baffling cold case - until human bones are discovered on an isolated beach.
Now it's up to Detective Emmett Corban and his team to dig up decades of trauma, and find the missing piece of an investigation that's as complex as it is tragic.
Does the answer lie with the only suspect, a registered sex offender who confessed, then immediately provided a rock-solid alibi? Or with the two teen survivors – neither of whom can keep their story straight?
But the police aren't the only ones hunting for the truth: someone else has arrived in the seaside town. And she's prepared to do whatever it takes to find her own version of justice…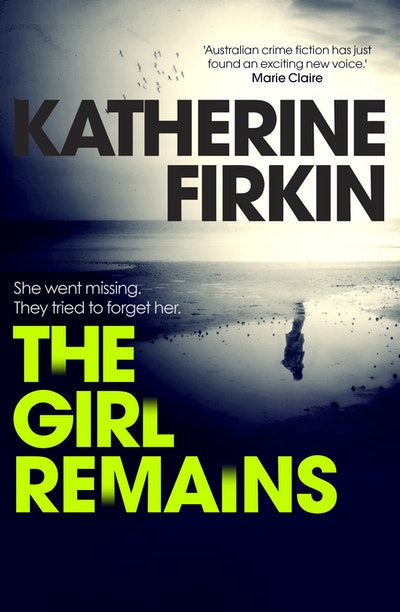 The Girl Remains
A chilling police thriller set in a small coastal town on the Mornington Peninsula, where the discovery of human bones on an isolated beach has reawakened a twenty-year-old cold case…
Read more