Jump online for an evening with Kyle Perry as he Zooms in from Tasmania! Find out the story behind his debut novel which Christian White describes as 'Tense, atmospheric and unsettling, this book will stay with you long after you turn the last page, and long after you turn out the lights.'
Kyle Perry is a new voice in the Australian mystery and crime genre - fans of Chris Hammer and Jane Harper won't want to miss this one.
I won't walk alone by the mountain trees, or the hungry man will come for me . . .
This event is being co-hosted by Ku-ring-gai Library Service and Central Coast Library Service. Copies of THE Bluffs will be available for order from Book Review, St Ives - call them on 02 9144 7837 to order your copy.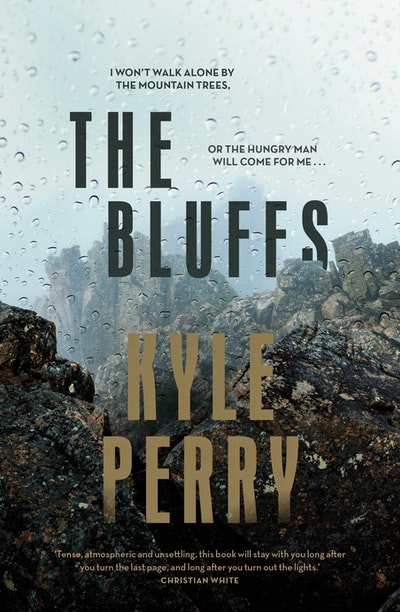 The Bluffs
At the bottom of the world, there is an island. It is a land of rugged wilderness, of ice and snow and blistering heat, of the oldest trees on earth . . . They say tigers still roam there. They say other things roam, too.
Read more