Join Hayley Lawrence when she discusses her new novel Ruby Tuesday with fellow writer Eleni Hale.
Hayley Lawrence worked as a lawyer in a commercial firm in Sydney before trading city life for the coast when she married a pilot. Hayley and her husband had many adventures while she worked for a small law firm on the Mid-North Coast of NSW. They now have five vivacious daughters who continue to bring immense joy and utter mayhem to their life.
Despite leaving legal work, Hayley could not leave behind the stories of the people she'd encountered. They are stories that provoke questions about the nature of humanity, and it's these questions that haunt her novels.
Eleni Hale was a reporter at the Herald Sun, a communications strategist for the union movement and has written for many print and online news publications. Her short story fig was published as part of the ABC's In their branches project and she has received three Varuna awards. She lives in Melbourne, and is currently working on her second book. Stone Girl is her first novel.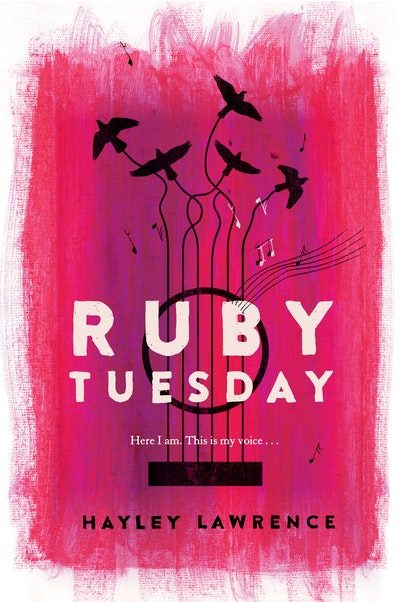 Ruby Tuesday
Ruby Tuesday explores the difficulties of being a girl growing up in today's world, and how strength and healing can be found in the wildest of places – a celebration of the joy to be found in music and creativity, and of strong, equal friendships and relationships.
Read more