Join the best-selling author of The Olive Sisters, Two for the Road and The French Perfumer and The Yellow Villa, for the launch of her latest novel, Sixty Summers.

Do you ever think about the hopes and dreams of your early twenties in contrast to your current life? What were the defining decisions or 'sliding-door' moments? Were there compromises that changed the direction of your life?
When Maggie, Fran and Rose left Australia for London in 1978, they all had aspirations for themselves. Now the three friends are about to turn sixty and each of them has a growing sense of dissatisfaction with their lives, and a feeling that time is running out to fulfil their own expectations.
Maggie is overwhelmed by the responsibilities of work and a demanding family – and now her mother-in-law has moved in. Fran never married and the latest in a long line of disappointing men seems about to let her down. Rose is married to a brilliant academic who is driving her mad and she yearns to be free. 
Sixty is a turning point, perhaps the last chance to dramatically change their lives. They decide to try and reconnect with the dreams of their younger selves, and set off in the footsteps of their 1978 backpacking trip through Europe. What could possibly go wrong?

Join Amanda Hampson for an entertaining talk about insights gained in the writing Sixty Summers and a lively discussion about women, ageing, youthful aspirations and later-in-life reinventions. 

Books will be available to buy for signing, thanks to Book Face, Pacific Fair.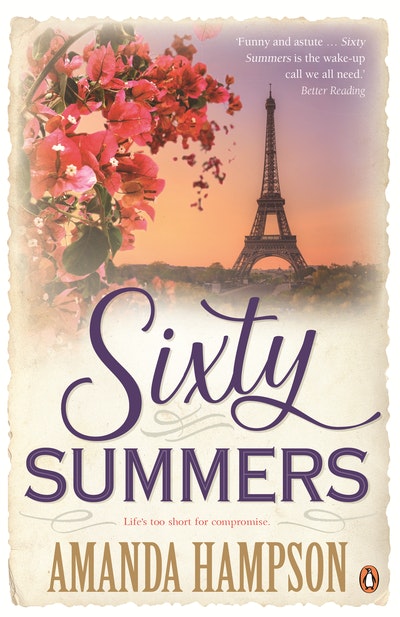 Sixty Summers
Disenchanted with their lives, three old friends set off on a journey through Europe retracing the steps of a backpacking trip forty years earlier. What could possibly go wrong?
Read more