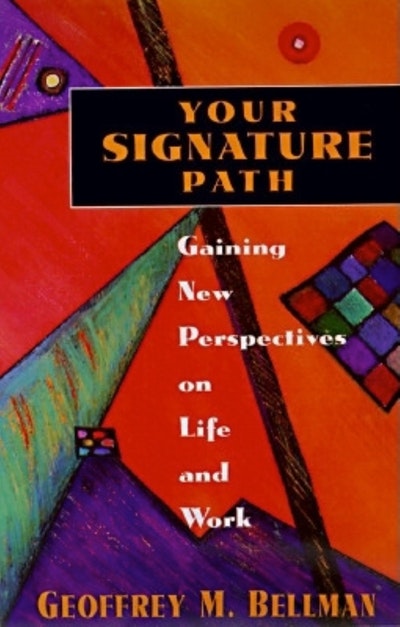 Published:

1 January 2018

ISBN:

9781576750049

Imprint:

Berrett-Koehler

Format:

Hardback

Pages:

184

RRP:

$44.99
Your Signature Path
---
---
Simply by living, each of us makes a path on the earth. Whether we blaze new trails or walk worn roads, all the things we touch and do leave an impression as unique and individualized as a signature.
Your Signature Path begins with the assumption that each of our paths makes a difference in the world and that each of us cares about the kind of difference we make. Written by a consultant to business who is familiar with the dilemmas inherent in the world of work, it is a book for individuals who are struggling with, celebrating, defining, or reconsidering their life's direction in the midst of great changes in the workplace, society, and the family. It offers these seekers thought-provoking insights and practical tools for evaluating who they are, what they are doing, and where they want their path to lead.
Focusing on three elements-Your Self, Your World, and Your Path-Bellman guides you in assessing your attributes, understanding your roles in the organizations and communities you interact with, and acting with purpose and clarity. Bellman shows that you have the power to define your own path. Through probing text and numerous practical exercises, he will help you:
See yourself and your life path in a new light
Understand why you do what you do
Shape the many roles you play in the world, and find the deeper meaning inherent in those roles
Honestly examine your passion (or lack of) for your work
Reach for work goals that are life-fulfilling, and more
Bellman offers a fresh, empowering vision of the individual's place in the world; he explores ways which help your life and work make a positive difference. He illuminates the integral role of work in a fulfilling life, and shows how to align your work with the life path you have chosen.
Written for people who reflect and act upon what their lives are about, who intend to have a hand in their own destiny, who aspire to become their better selves; Your Signature Path offers guidance for life's most important challenge: Creating yourself while contributing to the world.
Published:

1 January 2018

ISBN:

9781576750049

Imprint:

Berrett-Koehler

Format:

Hardback

Pages:

184

RRP:

$44.99