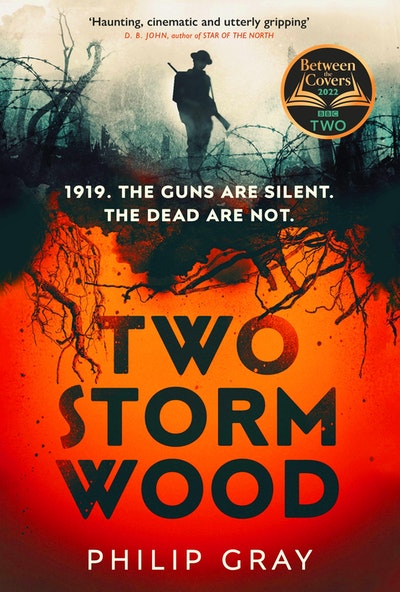 Published:

6 July 2021

ISBN:

9781787302617

Imprint:

Harvill Secker

Format:

Hardback

Pages:

384

RRP:

$32.99
Two Storm Wood
---
---
---
A compelling, high-quality historical thriller that reveals a part of WW1 history that is little known about.
'The world has been waiting for a worthy successor to Sebastian Faulks' Birdsong - now Philip Gray has delivered it' David Young
He did not want to talk about Two Storm Wood. It was as if the place had found its way inside him, its darkness spreading like a stain, infecting his thoughts and his dreams.
1919. On the desolate battlefields of northern France, the guns of the Great War are silent. Special battalions now face the dangerous task of gathering up the dead for mass burial.
Amy Vanneck's fiancé is one soldier lost amongst many, but she cannot accept that his body may never be found. Defying convention, hardship and impossible odds, she heads to France, determined to discover what became of the man she loved.
Captain Mackenzie, a survivor of the war, cannot yet bring himself to go home. First he must see that his fallen comrades are recovered and laid to rest. His task is upended when a gruesome discovery is made beneath the ruins of a German strongpoint.
It soon becomes clear that what Mackenzie has uncovered is a war crime of inhuman savagery. As the dark truth leaches out, both he and Amy are drawn into the hunt for a psychopath, one for whom the atrocity at Two Storm Wood is not an end, but a beginning.
Praise for Two Storm Wood:
'Atmospheric and meticulously researched, Two Storm Wood sheds light on the horrors and the trauma that continued even after the Armistice. It is that most wonderful of creations - a novel that informs while keeping you on the edge of your seat' Abir Mukherjee, author of Death in the East
'One of the most evocative thrillers I've ever read...Haunting, cinematic, and utterly gripping' D.B. John, author of Star of the North
'An intelligent, chilling murder mystery set among the wastelands of a war-ravaged France' Dominic Nolan, author of After Dark
Published:

6 July 2021

ISBN:

9781787302617

Imprint:

Harvill Secker

Format:

Hardback

Pages:

384

RRP:

$32.99