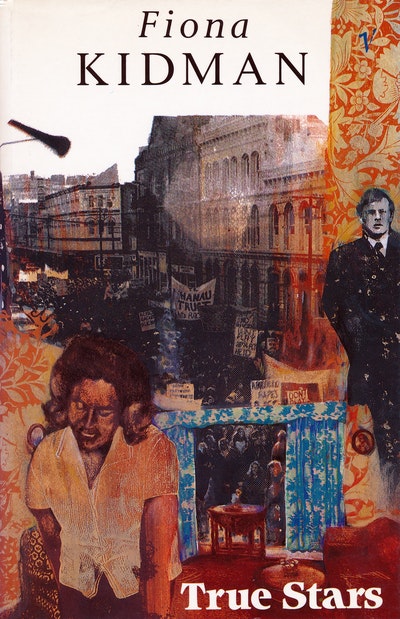 Published:

1 July 2012

ISBN:

9781869798734

Imprint:

RHNZ Adult ebooks

Format:

EBook

Pages:

226
True Stars
---
---
This novel is a vivid portrayal of NZ in the late 1980s.
Rose Kendall is alone. She is isolated from her children, her friends, and her political ideals, and there is someone trying to scare her - she doesn't know why and she doesn't know who.
True Stars is a vivid portrayal of New Zealand life in the late 1980s. It shows the tensions and divisions that are echoed both on a national level and in family relationships, which were crystallised by the 1981 Springbok Tour, and which gnaw at differences in race, gender, class - and politics. It is a savage and often humorous novel set during the last months of the Lange Government.
Published:

1 July 2012

ISBN:

9781869798734

Imprint:

RHNZ Adult ebooks

Format:

EBook

Pages:

226
All in all, True Stars is heady stuff, and moreover, a symbol of that rarest form of narrative written in New Zealand before or since, the political novel. Such rarity, particularly concerning such a radical era and its political leaders, continues to surprise this writer. To look back at the Fourth Labour Government, the purity of its dogma, the innate contradictions of its convictions, its near-mythical high command, and find that few of our writers have considered the social, governmental and financial melting pot that Lange and his offsiders created, wittingly or otherwise, a subject worthy of their work perplexes. We need more books like True Stars written in New Zealand. Brave books by writers brave enough to deconstruct the social and political mores and dilemmas of their times and leaders. In this we need to value True Stars much more than we have hitherto done.

Siobhan Harvey, reidsreader.blogspot.co.nz
True Stars is a passionate novel about political corruption, New Zealand-style.

Colleen Reilly, Landfall 175