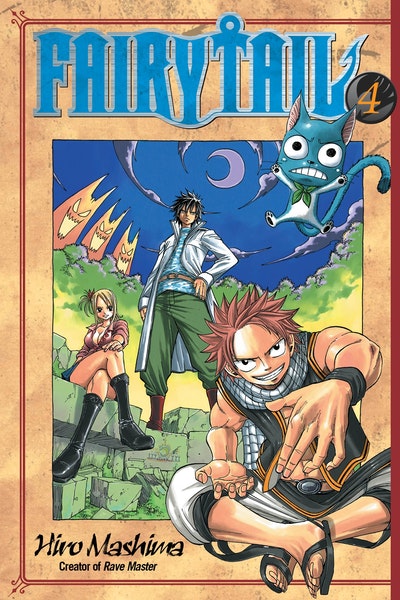 Published:

1 September 2012

ISBN:

9781612622798

Imprint:

Kodansha

Format:

Paperback

Pages:

208

RRP:

$18.99
Fairy Tail 4
---
---
"S" IS FOR SCREWUP
S-Class quests are so dangerous that one false move means certain death! Now Fairy Tail's loose cannon Natsu, rookie Lucy, and nearly powerless Happy have embarked on a stolen S-Class quest, setting out for the Demon Island. Can anyone stop them before they get themselves killed?
Includes special extras after the story!
Series Overview: Fairy Tail takes place in a world filled with magic. 17-year-old Lucy is an attractive mage-in-training who wants to join a magician's guild so that she can become a full-fledged magician. The guild she dreams about joining is the most famous in the world, and it is known as the Fairy Tail. One day she meets Natsu, a boy raised by a Dragon who mysteriously left him when he was young. Natsu has devoted his life to finding his Dragon father. When Natsu helps Lucy out of a tricky situation, she discovers that he is a member of the Fairy Tail magician's guild, and our heroes' adventure together begins.
Published:

1 September 2012

ISBN:

9781612622798

Imprint:

Kodansha

Format:

Paperback

Pages:

208

RRP:

$18.99