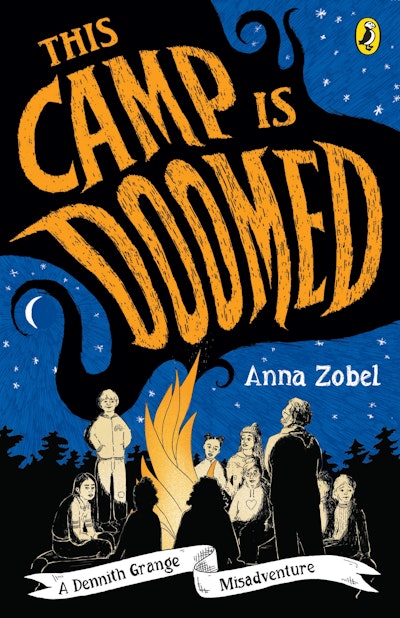 Published:

29 August 2023

ISBN:

9781761047565

Imprint:

Puffin

Format:

Paperback

Pages:

320

RRP:

$16.99
This Camp is Doomed: A Dennith Grange Misadventure
Extract
When asked if they'd heard of Camp Buttress, the locals of the nearest town would answer that, yes, they knew it by name; that they saw a handful of school buses shuttling along the forest road every year; and that the Klock family had been running the camp since before they could remember, probably since before anyone in the town had been born. Questioned further, however, and the faces of those locals would grow cold and suspicious. No, they'd never been to the camp themselves. They never did business with that family, not if they could help it. And, no, they would not give a reason why.
Only the birds were frequent visitors to Camp Buttress. Each morning a pair of ravens would leave their pine-tree perch and circle the boundary. This autumn morning was no different. The pair flew above the treetops, beyond which lay a plump line of gold-rimmed cloud. The sky had begun to brighten, but down below, the camp stayed dark. Nothing moved, not even the blades of grass that grew long on the lawn. The only sound to be heard was the ceaseless dripping of a broken tap.
Hoping to spy their breakfast – a moth, a mouse, a spider – the ravens swooped down and landed on a splintered windowsill. Inside the camp, it was darker still. Dawn could not reach through the dirty windowpanes. The dining tables were covered in a sticky dust. Old cobwebs, long since abandoned by their spiders, hung along the ceiling beams like bunting.
And then a light switched on. The fluorescent bulb made a low buzzing sound. It was now possible, in the yellow light, to see the faded quality of the floor, and the dust and dirt that had gathered in bunches along the mouldings.
The first footstep was gentle, but definite; it sent a vibration through the sagging floorboards.
Pat-creeeak.
This first footstep was followed by a second, and a third.
Pat-creeeak.
Pat-creeeak.
The small rectangle of light that illuminated the corridor became disturbed. It was at this point that the ravens departed. They did not stay to see the shadow that was forming there. It grew bigger as the steps approached, bigger and bigger, until all the light in the corridor was consumed by a looming, twisted shadow.
A haunted shadow.
A shadow with glinting silver circles for eyes.
---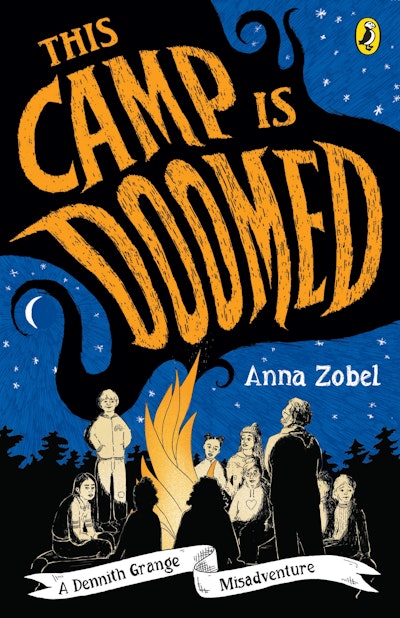 'A deliciously spooky mystery that will have readers giggling one minute and gasping with shock the next.'SUE WHITING, author of the Pearly and Pig series
Buy now
Buy now
---