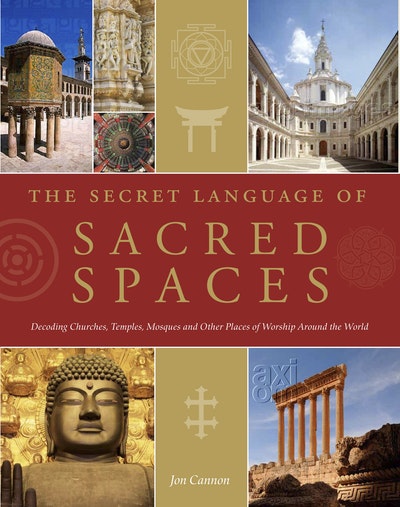 Published:

1 November 2018

ISBN:

9781848991118

Imprint:

Watkins

Format:

Hardback

Pages:

224

RRP:

$59.99
The Secret Language Of Sacred Spaces
---
---
A fascinating exploration of the codes and meanings encrypted in our places of daily worship - covering all major faiths of the world from antiquity to modern times.
Across the globe, pilgrims and tourists, locals and foreigners flock to sacred sites and houses of worship. Why? Because throughout time, humans have directed extraordinary amounts of energy toward the creation of architecture that expresses their religious beliefs.
From Stonehenge to the Sagrada Família; from the Acropolis to Angkor Wat, The Secret Language of Sacred Spaces offers fascinating insights into some of the most impressive man-made structures in the world. By revealing how these historical places of worship were used and how tenets of a faith were encoded in their structures, the book enhances our understanding and appreciation of the human mind and spirit.
The superb full-color photographs that can be found on every page are supplemented by ingenious 'decoder' sections. These zero in on the most important design elements, combining close-up detail with fascinating explanatory detail.
The book emphasizes the key living faiths (Christianity, Islam, Judaism, Hinduism and Buddhism), but early chapters also look at the great sites of prehistory and antiquity, including the stone circle at Avebury in southwest England and the Pyramids at Giza.
Published:

1 November 2018

ISBN:

9781848991118

Imprint:

Watkins

Format:

Hardback

Pages:

224

RRP:

$59.99
Praise for The Secret Language Of Sacred Spaces
"...the superb, full-color photographs are interspersed with carefully designed 'decoder' special features that reveal to the reader the meaning of a building or one of its decorative elements as it was intended by its creator and understood by its original audience. A stunning reference book..." - Creations Magazine (December/January 2014)