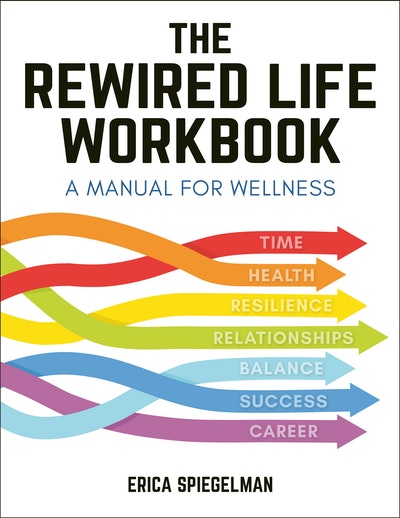 Published:

17 December 2019

ISBN:

9781578268665

Imprint:

Hatherleigh Press

Format:

Paperback

Pages:

72

RRP:

$34.99
The Rewired Life Workbook
A Manual for Wellness
---
---
The Rewired Life Workbook helps you discover new healing strategies and coping methods ideally suited for anyone trying to achieve true and lasting personal change.
Our brains have a near-infinite capacity for change. It's what allows us to grow and develop as individuals, exploring the world around us and finding new means of self-expression. It's also what gives us the ability to overcome unhealthy lifestyle choices and harmful habits, finding renewed health and happiness through "rewiring" our brain's behavioral pathways through personal reflection and daily self-care.
Featuring discussion questions, group and individual activities, and intuitive self-inventories to help better understand and reprogram harmful behaviors and negative mindsets, The Rewired Life Workbook provides a framework of healing for those in who dream of better health and happiness. An essential companion piece to The Rewired Life and a guide for anyone seeking to work through the challenges in their life, rewire their mind and live as their true and authentic self, The Rewired Life Workbook is your first step to living a happier and more fulfilling life.
Published:

17 December 2019

ISBN:

9781578268665

Imprint:

Hatherleigh Press

Format:

Paperback

Pages:

72

RRP:

$34.99