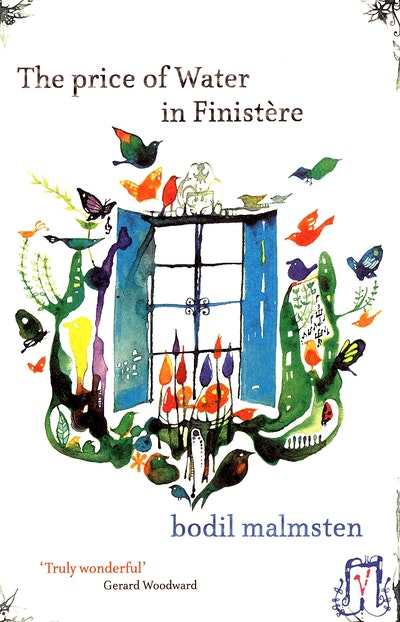 Published:

15 February 2006

ISBN:

9780099466673

Imprint:

Vintage

Format:

Paperback

Pages:

224

RRP:

$32.99
The Price of Water in Finistère
---
---
At just the point when most sensible people are settling into the routines of middle age, a feisty, fiercely independent woman abandons her home for a new life in another country.
'In the same way as there's a partner for every person, there's a place. All you have to do is find the one that's yours among the billions that belong to someone else, you have to be awake, you have to choose.'
With this conviction in mind, acclaimed Swedish writer Bodil Malmsten abandons her native country at the age of fifty-five and settles in Brittany.
At the heart of this memoir is the conviction that the happiness to be found in Finistère will not allow itself to be, cannot be, expressed in writing. Embroidered around this seeming paradox are poignant, outraged and thought-provoking observations on the widest range of subjects: how not to buy plants, the elicit pleasures of bargain-hunting, the misery of writer's block, social democracy, racism, tulipomania, the stubbornness of bank managers, the controlling of moles and slugs, death, political hypocrisy, the delights of wild weather. Malmsten's passion and humour shine through every episode she describes, however minor, offering the reader a window onto a solitary life at once touching, thought-provoking and, occasionally, hilarious.
Published:

15 February 2006

ISBN:

9780099466673

Imprint:

Vintage

Format:

Paperback

Pages:

224

RRP:

$32.99
Praise for The Price of Water in Finistère
'Hilarious, heartwarming and movingly honest. This is a book about self-exile and creation that only a poet could write'

Adam Thorpe
' I loved the comments about English gardening as preposterous, and her ability to conjure so much out of so little without ever leaving her garden...truly wonderful'

Gerard Woodward
'Lyrical and pithy, full of wry humour, yet weightier than most fat tomes, The Price of Water in Finistère is a book about the past and the state of the world we have created...I adored it'

Lisa Appignanesi
'Lively, enchanting and deeply serious...Abounds in wonderful descriptions of her intimate relationships with plant-life, and in seascapes...Extremely funny'

Guardian