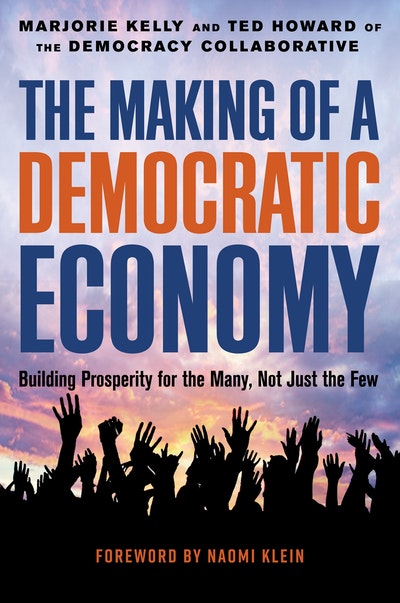 Published:

23 July 2019

ISBN:

9781523099924

Imprint:

Berrett-Koehler

Format:

Hardback

Pages:

336

RRP:

$55.00
The Making of a Democratic Economy
How to Build Prosperity for the Many, Not the Few
---
---
Our economy is designed to make the rich richer by plundering the earth--this book offers a compelling vision of an ecologically sustainable alternative, neither capitalist nor socialist, that meets the essential needs of all people, not just the 1 percent.
Seventy-one percent of the American people say the economy is rigged against them, and they're right. Marjorie Kelly and Ted Howard describe the current economic system as the Extractive Economy--it enables the financial elite to extract maximum gain for themselves, heedless of any damage to people or planet. As an alternative, they offer the Democratic Economy, which is responsive to the concerns of ordinary people and balances human consumption with the regenerative capacity of the earth.
Kelly and Howard lay out seven principles of a Democratic Economy: Community, Inclusion, Place (keeping wealth local), Good Work (putting labor before capital), Democratized Ownership, Ethical Finance, and Sustainability. The book pairs each principle with a portrait of a place where it is being put into practice, from Pine Ridge to Portland to Cleveland to Preston, England, and more. This is a powerful, coherent, and achievable vision of an economy that serves the many, not the few.
Published:

23 July 2019

ISBN:

9781523099924

Imprint:

Berrett-Koehler

Format:

Hardback

Pages:

336

RRP:

$55.00