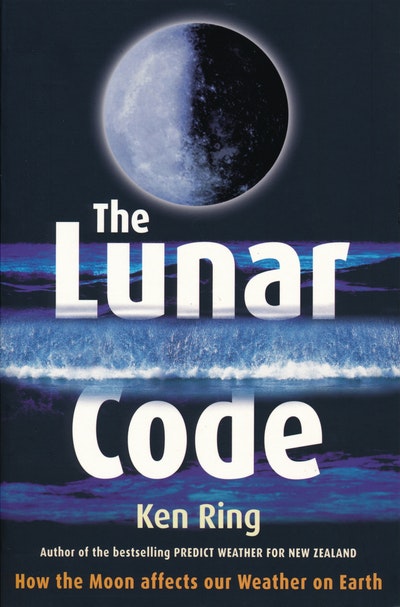 Published:

3 October 2014

ISBN:

9781775537427

Imprint:

RHNZ Adult ebooks

Format:

EBook

Pages:

208
The Lunar Code
---
---
How you can forecast the weather by the moon.
How you can forecast the weather by the moon.
Weather forecasting by the moon has been practised for thousands of years and almanacs were once a common feature of rural life, foretelling storms, floods, and droughts. Ken Ring's mathematical theory that revives the old idea about the moon influencing the weather has provoked a great deal of public interest and debate, and The Lunar Code explains the science behind Ken's work — the mathematics, ancient divination techniques and recently discovered data from space research.
This book tells how you, too, can forecast weather by the moon:
* Discover how to interpret the coming weather from the moon's size, shape and appearance.
* Predict for yourself weather-related disasters arriving in your region.
* Enjoy moon-gazing, as humans have done since the beginning of time, but with a fresh perspective.
Published:

3 October 2014

ISBN:

9781775537427

Imprint:

RHNZ Adult ebooks

Format:

EBook

Pages:

208