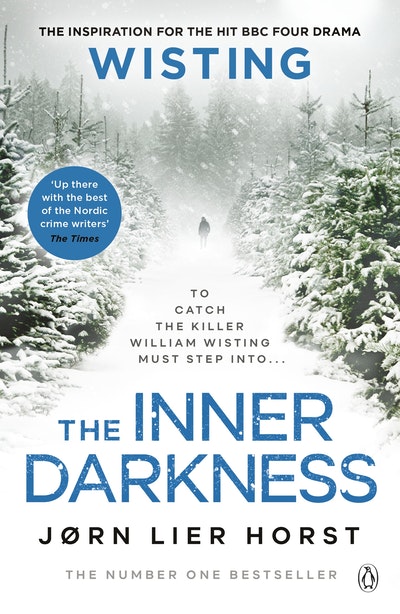 Published:

2 July 2021

ISBN:

9781405941631

Imprint:

Michael Joseph

Format:

Paperback

Pages:

400

RRP:

$22.99
The Inner Darkness
Extract
1
Line raised her head to peer through the door's wire-mesh window. She could see him at the end of the corridor. Tom Kerr, walking towards her, escorted by prison wardens in front and behind.
He had changed.
Immediately after his arrest and during his trial four years earlier, his face had been splashed across all the media. Smooth shaven and with dark eyes and thick, cropped hair. Well groomed, in an effort to create a good impression. Now he looked more like the man he really was, someone capable of the crimes for which he was behind bars. His shoulders were broader, his chest thrust further forward. A curtain of hair hung over his forehead and his pale complexion was flawed. His angry eyes stared straight ahead as he chewed gum with his mouth open, a froth of saliva collecting in one corner of his mouth.
When he reached the door separating him from the waiting police officers, keys rattled while Tom Kerr moved his head from side to side, hoisted his shoulders and rolled them, as if to loosen stiff muscles.
Line glanced across at Adrian Stiller, who nodded in response.
She lifted her camera and took a step back, ready to film.
The prison warden opened the door, sending a cold draught into the room. Tom Kerr's mouth stretched into a smile, as if someone had said something that amused him. As he crossed the threshold, Line caught him in her lens and started recording. He was wearing blue jeans, a grey T-shirt and a dark training jacket.
Adrian Stiller stepped forward to enter the picture. Half a head shorter than the man facing him, he held a folder in one hand and a radio transmitter in the other, making it impossible to shake hands.
'Tom Kerr,' Stiller said in an artificial, formal tone. 'You've agreed to take part in a crime-related site visit.' He glanced at the camera. 'Everything you say will be recorded and form part of your legal statement. However, you can seek assistance from, and confer with, your lawyer as we progress, without that being recorded.'
Line zoomed out to include Claes Thancke in the picture. The defence lawyer, dressed in a dark suit, wore a pair of black shoes hardly suitable for the forthcoming expedition.
He had been involved in many controversial cases and his clients were among the most notorious of criminals, the ones from whom society needed protection. He was known as a capable advocate, but Line had never liked the way he trivialized his cases to the media.
'I'm the lead officer for the site visit,' Stiller went on. 'We'll both be equipped with a microphone and transmitter to secure a recording of your statement.'
He gestured with the hand holding the transmitter. 'I'm going to attach it to you now.'
Tom Kerr answered with a nod. Stiller handed him the tiny microphone so that he could tuck it beneath his T-shirt and fasten it to the neckband. Then he walked around him and spent some time attaching the transmitter to his belt at the back.
'Can you say something so we know that it's working?'
'Test, test,' Kerr complied, speaking in a rough, gravelly voice.
Line checked the sound input levels on her camera and nodded to Stiller. She had prepared twelve hours' battery and recording capacity, longer than she had arranged for a babysitter.
'Do you have anything with you?' Stiller demanded.
'What do you mean?' Kerr asked.
'Do you have anything on you? In your pockets?'
'No.'
Stiller produced a pair of latex gloves from his back pocket. 'I have to check,' he insisted.
Kerr reached his hands above his head, clearly a well-practised move. Stiller ran his hands over the prisoner's pockets and the outside of his jeans.
'Open up!' Tom Kerr stuck out his tongue and raised it to the roof of his mouth to demonstrate that he had nothing hidden in there.
'Take off your shoes,' Stiller continued.
Kerr placed the toe of one trainer on the heel of the other and flipped it off.
'I've been inside for four years,' he said, stepping out of the other shoe. 'Do you really think I've found something in here I'd want to smuggle out?'
Without answering, Stiller picked up the shoe and stood with his back turned slightly from the camera as he examined it.
Line looked up, her eyes on Stiller's back and the taut muscles beneath his thin shirt.
'OK,' he said, placing the shoes in front of the prisoner. 'Not counting the driver and camerawoman, we'll be six persons in the minibus, in addition to you.'
Wrenching off the latex gloves, he cast around for a rubbish bin, but found none.
'Sergeant Gram will be responsible for security during the operation,' he said, pointing at a police officer in a protective suit.
Line brought him into the picture.
Gram stood ready with handcuffs and leg irons, an additional precaution when transporting prisoners. He approached Kerr and indicated that he should hold out his hands.
Kerr turned to speak to Stiller. 'Do I need to have leg irons as well?' he asked, sounding dismayed.
'He's the one to decide,' Stiller replied, gesturing towards Gram.
This seemed to be a normal division of roles, with the uniformed officer taking charge of any confrontational aspects.
'You've been assessed as an escape risk,' he stated brusquely.
The defence lawyer intervened: 'You're eight against one, and that's only in the vehicle.' He argued further: 'Probably even more of you on site. Is this really necessary?'
'It's not up for discussion,' Gram answered. 'You submitted a letter of complaint to the National Police Directorate and received approval for this site visit to go ahead without our officers being armed.'
'You know very well why that's the case,' the lawyer went on. 'Two officers fired shots during his arrest, entirely without justification. It was sheer chance that he wasn't wounded.' Ignoring him, Gram eyeballed Tom Kerr. 'Loosen your belt,' he said.
Kerr complied. Line held her focus on the image, documenting how Gram led a chain with a ring attached down the inside of one trouser leg and locked it around his ankle. The other end was fastened securely to the handcuffs.
There was a real danger that Tom Kerr would attempt to escape. He had been sentenced to twenty-one years in custody with a minimum term of fifteen years. This meant that after this period had elapsed, his sentence could be extended by up to five years at a time for as long as the law believed there was considerable risk that he would commit further crimes upon release. In reality this sentence could entail a lifetime in custody. He had nothing to lose by trying to escape.
'Are we ready?' Stiller asked.
With a nod, Gram barked an order over the police radio. One of the waiting prison wardens unlocked the next security door, letting them through to the minibus parked outside.
Line had kept her distance, approaching Tom Kerr only by means of her camera lens. Now he walked towards her. The handcuffs and leg irons caused him to take short steps and slowed his gait. As he passed Line, he turned and looked straight into the camera, so close that she could smell him. A dank, stale odour reminiscent of the interior of a house left empty for a long time.
2
'Over there,' Hammer said, pointing.
A police car blocked the gravel track. Slowing down, William Wisting switched on his indicator and pulled up at the verge.
The other vehicle reversed out to make room. A side window rolled down and a young policewoman stuck her head out. She was one of the new recruits in the patrol section, but he could not recall her name.
Driving forward, Wisting stopped alongside and lowered his own side window. It came to him that her name was Marlene. Marlene Koht.
'They haven't arrived yet,' she told him.
'We're a bit early,' he said. 'Has there been any traffic?'
Marlene Koht shook her head.
'We've been parked here for three hours,' she replied, lifting a clipboard from her lap. A sheet of paper with a short list of names of those who had driven in or out was attached with a steel clip.
'We're only talking about a handful of locals,' she explained.
Hammer leaned forward from the passenger seat and looked across. 'No press?' he asked.
'No press,' Marlene Koht assured him.
Wisting thanked her. A scatter of pebbles struck the wheel arches as he started up and drove on.
The black fields flanking the car were freshly ploughed and the bumpy track eventually led into dense deciduous forest. At this point in the middle of September, some of the trees had already begun to shed their yellowing leaves.
The track followed a low dry-stone wall. Here and there, narrow access tracks led to the occasional summer cabin. After driving for a couple of minutes, they arrived at an open space where the ruins of an old sawmill stood beside a meadow.
Wisting turned and parked the car, making sure not to block access for the others when they arrived.
It was 10.50 a.m.
Pushing open the car door, he grabbed the frame with both hands to haul himself up and out. It was a mild autumn day with full sun. For a moment or two he stood listening to birds chirping somewhere nearby. Then he closed the door behind him, moved round to the front of the car and leaned back on the bonnet.
Hammer stood beside him with his hands deep inside his trouser pockets.
'What do you think?' he asked.
'It's possible,' Wisting replied, squinting at the woods on the far side of the meadow.
He and Hammer had been here four days earlier and walked along many of these narrow tracks. They were familiar with the terrain. Eftangland was a peninsula comprising almost 1,250 acres of rolling countryside filled with forest and agricultural land. To the east lay a marshy area before the road at Ulaveien formed a natural border. In every other direction the landscape ended at a coastline that alternated between smooth rocks and shallow sandy coves.
She could be lying somewhere out here.
Taran Norum.
The young woman had been nineteen years old when she disappeared on her way home from a party with some classmates at Bekkelaget, less than six hundred metres from her own neighbourhood. The search had started at around 2 p.m. the following day. All that had been found was her phone and one shoe.
Nothing connected Tom Kerr to her disappearance, but two months earlier, Thea Polden had gone missing in the same way from a residential area at Stovner. Someone had pointed out the similarities, but serious speculation had not begun until Salwa Haddad had vanished on her way home from her boyfriend's house in Hellerud. Three girls of the same age had disappeared in similar circumstances. The badly beaten corpses of Thea Polden and Salwa Haddad were later found near Nøklevann lake. Taran Norum was the second girl to disappear, but as the case unfolded and subsequently in court, she was referred to as 'the third victim', the one who had never been found.
'But the dogs should have detected something when they were here,' Wisting pointed out.
Removing a sachet of snuff from beneath his lip, Hammer tossed it on a heap of grey sawdust.
'It was nearly five years ago,' he said. 'I don't know how efficient they are, really. Anyway, it's not certain that her whole body is in one place. After all, the others were dismembered.'
Deep in thought, Wisting drew the toe of his shoe across the ground. It was five days since they had been informed that Tom Kerr's third victim might be hidden in their police district. A fellow prisoner had contacted the prison authorities and told them that Kerr had confessed to him that he had murdered Taran Norum. Confronted with this allegation, Kerr had surprisingly admitted this to the investigators in the Cold Cases Group at Kripos, the National Criminal Investigation Service, and expressed his willingness to show them where he had buried her.
'I don't know what Tom Kerr is up to,' Hammer went on. 'But I don't entirely believe that he wants to cooperate with the police.'
'Strategy,' Wisting said.
Kerr had requested a move from the penal institution where he was currently held to the less draconian conditions at Halden Prison in return for his confession. This would mean that he would be spared contact with prisoners with mental illnesses and give him greater educational opportunities. A full confession would be regarded as settling up with the past and also demonstrate the kind of changed behaviour deemed necessary for later assessment of parole.
Wisting had no confidence that, in the long run, this would help Kerr leave prison. The man's crimes were so brutal and so permeated with evil intent that it would take far more than this to warrant releasing him back into society.
The negotiations with Kerr had involved both the Director General of Public Prosecution and the National Police Directorate and had continued for several weeks. Wisting himself had never had any dealings with Kerr, as Oslo Police District had investigated the killings. Kerr had no connection to Wisting's police district, but now he had pointed out Refsholt sawmill as the most appropriate assembly point for him to show them the burial site of his third victim.
He had obviously been there, as he had given a detailed description of the meadow, the old sawmill and the remnants of machinery left there, but he had failed to explain why he had chosen that particular spot.
The police radio on Hammer's belt crackled into life. The prison transport with Kerr in custody announced its arrival on the main road.
When Kerr had designated an assembly point, the area surrounding the sawmill had been searched with cadaver dogs in the hope of beating him to it. This had failed to yield results, reinforcing the arguments of those who felt that the site visit itself was being arranged as cover for an escape attempt. In the early hours of morning, a checkpoint had been set up at the end of the approach road and several undercover vehicles had been placed at strategic intervals on all the surrounding roads. They had taken every precaution.
---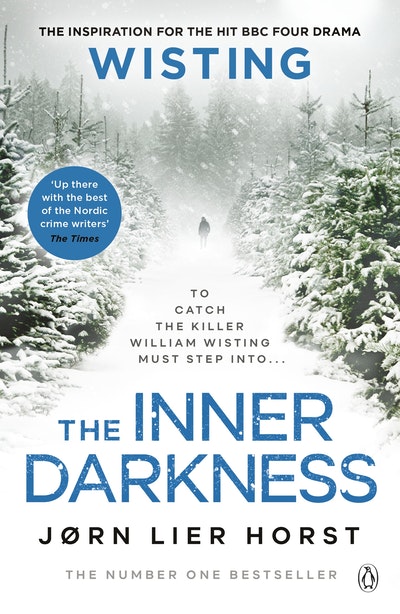 The chilling new novel from Norwegian superstar Jørn Lier Horst. This is Nordic Noir at its spine-tingling best
Buy now
Buy now
---