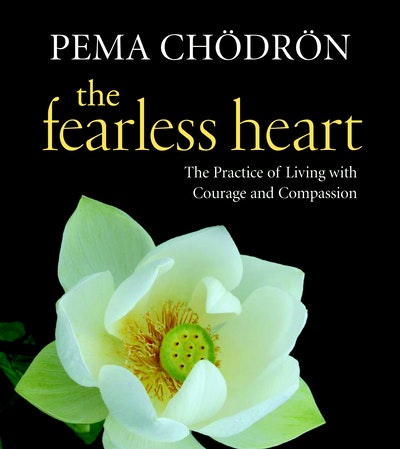 Published:

15 August 2010

ISBN:

9781590307397

Imprint:

Shambhala

Format:

Audio CD

RRP:

$65.00
The Fearless Heart
---
---
Pema Chödrön helps us uncover and transform the fundamental beliefs that cause us to suffer so that we can increase our capacity to love ourselves and others. Pema begins her teaching by declaring, "We live in a culture of fear and guilt, always feeling like we aren't good enough." She then shows the way out of this trap by revealing how the entire spiritual path is really about cultivating fearless self-acceptance. She draws on ?ve traditional Tibetan Buddhist aphorisms to frame her teachings:
• "Reveal your hidden faults"—for accepting our imperfections
• "Approach what you ?nd repulsive"—for facing suffering with an open heart
• "Help those whom you think you cannot help"—for awakening compassion
• "Anything you are attached to, give that"—for developing generosity
• "Go to the places that scare you"—for ?nding courage in all aspects of life
Pema unpacks these aphorisms and helps us understand how they can form the structure for living a more courageous life. She also holds an extensive question-and-answer session and leads guided meditation practices on overcoming shame and guilt, staying open in the face of pain, transforming our relationships with dif?cult people, and increasing our feelings of generosity.
Published:

15 August 2010

ISBN:

9781590307397

Imprint:

Shambhala

Format:

Audio CD

RRP:

$65.00