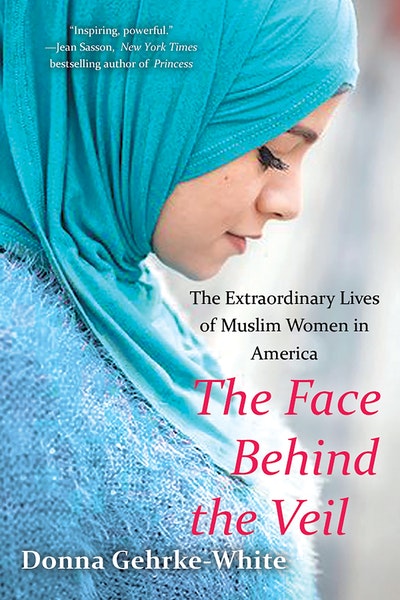 Published:

15 February 2018

ISBN:

9780806538785

Imprint:

Kensington

Format:

Paperback

Pages:

320

RRP:

$26.99
The Face Behind The Veil
---
---
"Proud, defiant, brave, these are the Muslim women of America. Hear them roar!"
--Asma Gull Hasan, author of Why I Am a Muslim
For years, the image of the Muslim woman in America has been as mysterious as the face behind the veil. Is she garbed in the traditional hijab and chador? Is she subservient to a male-dominated culture and religion? Does she grocery shop, do her nails, go to the gym?
"A superb attempt at helping us to discover the emerging identity of American Muslim women."
--Dr. Sayyid M. Syeed, Islamic Society of North America
In this moving book, journalist Donna Gehrke-White provides a rare, revealing look into the hearts, minds, and everyday lives of Muslim women in America. Here, in their own words, are the many different voices of doctors, soccer moms, rebels, reformers, former political prisoners, survivors, and activists—women of faith, courage, hope, and change—all Muslims, all Americans.
"Enlightening. . . . In their diversity, forthrightness, and honesty, the voices of these women ultimately sound more American than anything else—and therein lies the strength of this book."
--Library Journal
Published:

15 February 2018

ISBN:

9780806538785

Imprint:

Kensington

Format:

Paperback

Pages:

320

RRP:

$26.99