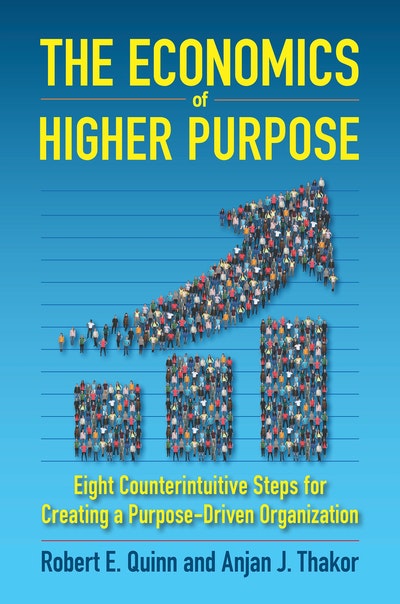 Published:

20 August 2019

ISBN:

9781523086405

Imprint:

Berrett-Koehler

Format:

Hardback

Pages:

216

RRP:

$47.99
The Economics of Higher Purpose
Eight Counterintuitive Steps for Creating a Purpose-Driven Organization
---
---
Two distinguished scholars offer eight steps to help organizations discover and embrace their higher purpose--something that will dramatically improve every aspect of any enterprise, including the bottom line.
Managers are taught that employees are self-interested and work resistant, so they create systems of control to combat these expectations. The result? These gloomy assumptions become self-fulfilling prophecies, workforces tend to underperform and resist control, and managers undermine their own effectiveness in a vicious cycle.
But when an authentic higher purpose permeates business strategy and decision-making, the cycle is broken. Employers and employees fully engage, become proactive contributors to purpose, and exceed expectations. Long-term economic benefits follow.
Robert E. Quinn and Anjan J. Thakor offer a new logic that builds on the assumptions of economics and opens a new path to clearly identifying an organization's higher purpose and integrating it with the organization's strategy. They offer a practical and counter-intuitive eight-step approach to articulating higher purpose and show how to weave it into the fabric of the organization.
Published:

20 August 2019

ISBN:

9781523086405

Imprint:

Berrett-Koehler

Format:

Hardback

Pages:

216

RRP:

$47.99