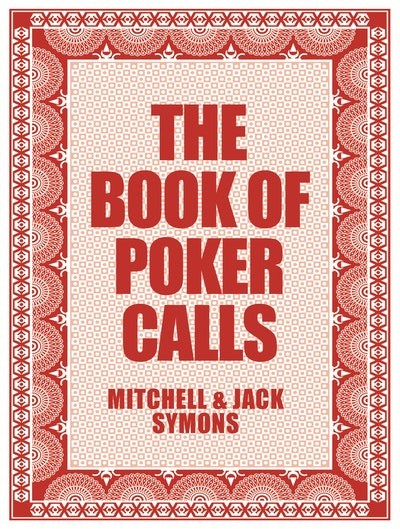 Published:

25 October 2012

ISBN:

9781448152704

Imprint:

Transworld Digital

Format:

EBook

Pages:

288
The Book of Poker Calls
---
---
The perfect bluffer's guide to poker success - this is an invaluable resource to inspire beginners and seasoned poker players alike, and masses of fun to use!
OK, let's face it - although we all love the game, we can't help hating it too. Why? Because poker is NOT fair. True, there's a lot of skill in the game - 70% skill to 30% luck, or so we're told. So why then do we spend all our time bemoaning our luck? And how can we be sure we're doing the right thing? We all know to raise with pocket rockets and to fold our unsuited 7-2 out of position, but what about the more marginal decisions? Do we fold our pair of 9s after the tight player makes a three-bet? Do we call? Or do we shove? Sometimes it's just a coin-flip!
When the chips are down (literally!) The Book of Poker Calls is better than any mere coin! It's a must-have operating manual that will guide your hand and leave you feeling in control. Hold it in your hands, open it at random and obey the words on the page. Perhaps the book will tell you to call for one round, or to go over the top. Maybe you'll get some timely advice - such as, 'This would be a good time to bluff', or, 'Now's the time for courage'. Sometimes the advice will be somewhat more elliptical - 'Live out of your imagination, not your history!' - at other times you will be left in absolutely no doubt whatsoever - 'Fold!'. In any event, you've now got a valuable resource at your disposal - a tool to use as often as you like - and something which might just perplex and confuse your opponents. After all, bluff and double bluff are all part of the wonderful game we love to hate!
Published:

25 October 2012

ISBN:

9781448152704

Imprint:

Transworld Digital

Format:

EBook

Pages:

288