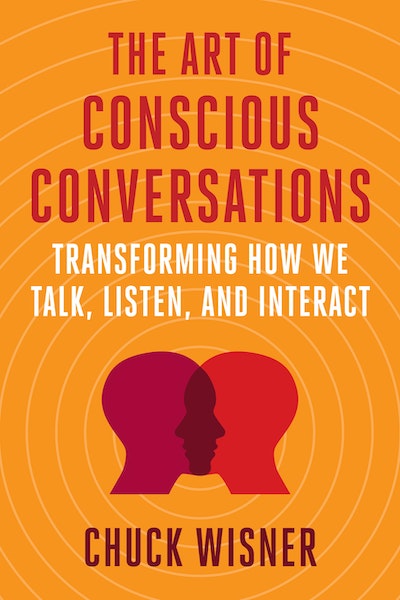 Published:

15 December 2022

ISBN:

9781523003266

Imprint:

Berrett-Koehler

Format:

Paperback

Pages:

240

RRP:

$42.99
The Art of Conscious Conversations
Transforming How We Talk, Listen, and Interact
---
---
Ditch the negative mental habits that derail conversations and destroy projects, and instead discover a framework for forging authentic, enduring, productive connections.
All too often, we find our conversations stuck in cyclical patterns of unproductive behavior. We listen half-heartedly, react emotionally, and respond habitually, like we're on autopilot.
Conscious Conversations explores the way we can reframe our thoughts, emotions, reactions, and interactions so we form a connection from the very first conversation and keep our discourse positive and productive throughout any endeavor. Wisner identifies four universal types of conversations and offers specific advice on maximizing the effectiveness of each:

Storytelling—Acknowledging and investigating the stories we tell ourselves about ourselves and others
Collaborating—Exploring the way our stories interact with other people's stories
Creating—Cocreating possibilities and discovering unforeseen solutions to sticky problems
Committing—Coordinating our actions with others to get things done
These conversations unfold sequentially: our awareness of our stories transforms our ability to listen and collaborate, which opens our thoughts to creative possibilities, guiding us toward mindful agreements. This framework makes it possible to identify, understand, and deactivate disruptive emotional triggers; listen with empathy to people with opposing perspectives; and forge relationships built on trust.
Published:

15 December 2022

ISBN:

9781523003266

Imprint:

Berrett-Koehler

Format:

Paperback

Pages:

240

RRP:

$42.99