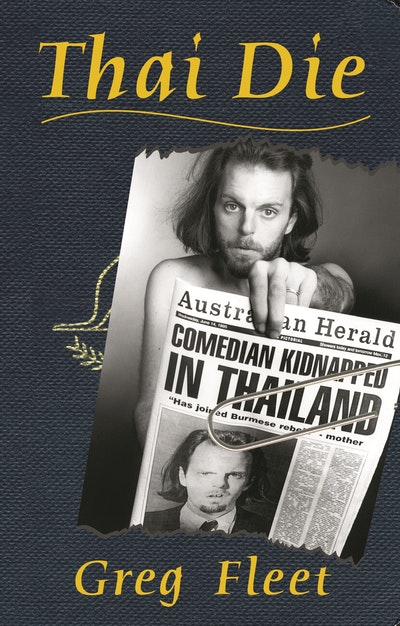 Published:

1 July 2002

ISBN:

9780091834500

Imprint:

Random House Australia

Format:

Paperback

Pages:

160

RRP:

$24.99
Thai Die
---
---
Based on the sell-out show of the same name, THAI DIE is a screamingly funny account of comedian Greg Fleet's holiday from hell.
Comedian Greg Fleet's show THAI DIE received a five-star review at the Edinburgh Festival and has seen sell-out shows in Melbourne and Sydney. Based on a holiday from hell that Greg once experienced in Thailand and Burma, and adapted from the show (which is basically him telling the story and showing slides), THAI DIE is the story of how Greg got ripped off by cunning gangsters in Bangkok, and ended up having to pay them $4,500 from his mother's credit card. It's an appalling and hilarious story, and what makes it so engaging is that it could have happened to any of us: he was in the wrong place at the wrong time, got talking to the wrong people, and ended up being hustled and threatened and completely shafted by some expert con artists. After this nightmarish experience, he travels to Burma to meet some friends and ends up trapped in a rebel training camp under fire from the military. THAI DIE will appeal to comedy lovers and travel buffs in the same way as PJ O'Rourke, Joseph O'Connor and Peter Moore.
Every traveller's worst nightmares happen to Greg - murderous scam artists, killer weed, student revolutionaries and enemy fire - in this hilarious, action-packed book that will make you laugh out loud!
Published:

1 July 2002

ISBN:

9780091834500

Imprint:

Random House Australia

Format:

Paperback

Pages:

160

RRP:

$24.99