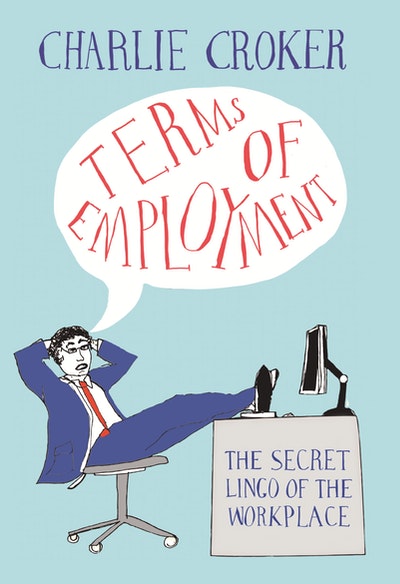 Published:

25 October 2012

ISBN:

9781446493816

Imprint:

Cornerstone Digital

Format:

EBook

Pages:

256
Terms of Employment
The secret lingo of the workplace
---
---
A quirky guide to the language of the workplace
Has your doctor ever prescribed you some bug-juice? Or sent you to the rheumaholiday department?
Have you ever read an article full of anecdata or reviewphemisms?
Do you think you work in an adhocracy, for a seagull manager?
Every workplace has its own words and phrases, from the Smurf juice used to clean plane toilets to the Peckham Rolexes, worn by criminals on release from prison. For Terms of Employment, Charlie Croker has patrolled hospital corridors, hung out by office water-coolers and lingered in shops to listen in on the conversations that only take place at work, gathering together the jargon we all use, often without thinking.
Whether you're a white wig (new barrister), a heatseeker (ambitious employee) or an entreprenerd (geeky IT pioneer) Terms of Employment is an invaluable - and entertaining - guide.
Published:

25 October 2012

ISBN:

9781446493816

Imprint:

Cornerstone Digital

Format:

EBook

Pages:

256