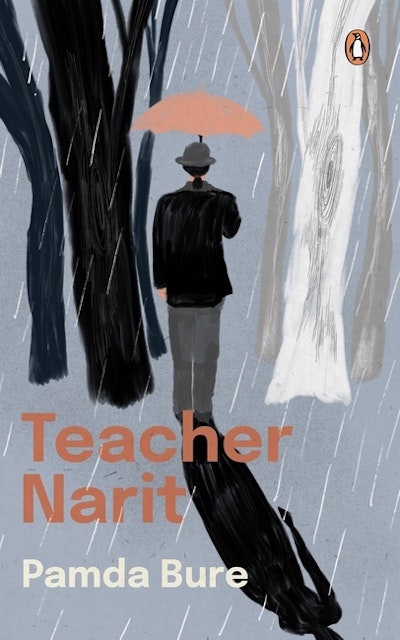 Published:

5 September 2023

ISBN:

9789815058932

Imprint:

PRH SEA

Format:

Paperback

RRP:

$34.99
Teacher Narit
---
---
A disillusioned revolutionist grappling with who he was and who he has become in disguise, set in one of the most turbulent times in modern Thailand history
A story told in three parts, Teacher Narit is a historical novel centering on the main protagonist, Narit, a mysterious civil war veteran who escaped the capital in the 70s to start a new life as a history teacher in northern Thailand.
Once a young, idealistic postgraduate student and activist during one of Thailand's blackest periods, The 14th October 1973 revolution, Narit embarked on a turbulent relationship that led him to battling a war of conscience, love and political allegiance; a war that ended in pain and disillusion for both him and his family—leaving him embittered, running from his past.
However, it is in northern Thailand, that a chance encounter with his first love forces him to confront his demons, and Narit is made to choose between seeking forgiveness or fleeing once more.

Published:

5 September 2023

ISBN:

9789815058932

Imprint:

PRH SEA

Format:

Paperback

RRP:

$34.99