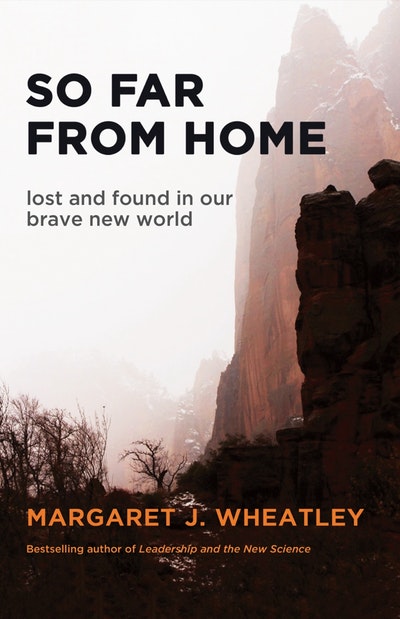 Published:

1 January 2018

ISBN:

9781609945367

Imprint:

Berrett-Koehler

Format:

Trade Paperback

Pages:

200

RRP:

$29.99
So Far From Home
---
---
I wrote this book for you if you offer your work as a contribution to others, whatever your work might be, and if now you find yourself feeling exhausted, overwhelmed, and sometimes despairing even as you paradoxically experience moments of joy, belonging, and greater resolve to do your work.
This book describes how we can do our good work with dedication, energy, discipline, and joy by consciously choosing a new role for ourselves, that of warriors for the human spirit.
This book contains maps of how we ended up in a world nobody wants—overtaken by greed, self-interest, and oppressive power—the very opposite of what we worked so hard to create. These maps look deeply into the darkness of this time so that we can develop the insight we need to contribute in meaningful ways.
This book provides maps for the future, how we can transform our grief, outrage, and frustration into the skills of insight and compassion to serve this dark time with bravery, decency, and gentleness.
As warriors for the human spirit, we discover our right work, work that we know is ours to do no matter what. We engage wholeheartedly, embody values we cherish, let go of outcomes, and carefully attend to relationships. We serve those issues and people we care about, focused not so much on making a difference as on being a difference.
Published:

1 January 2018

ISBN:

9781609945367

Imprint:

Berrett-Koehler

Format:

Trade Paperback

Pages:

200

RRP:

$29.99