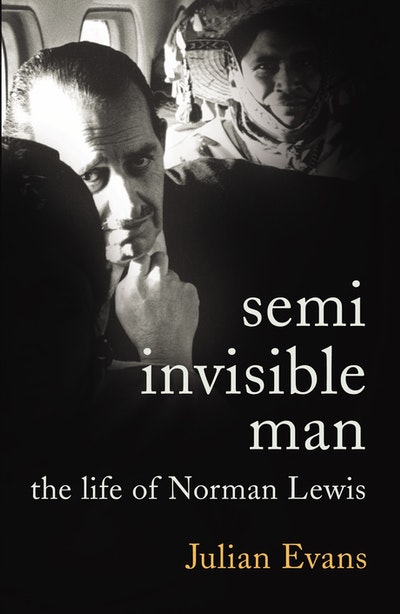 Published:

1 September 2010

ISBN:

9781407015514

Imprint:

Vintage Digital

Format:

EBook

Pages:

832
Semi-Invisible Man
The Life of Norman Lewis
---
---
A fascinating study of Norman Lewis, an often overlooked master of travel writing.
Norman Lewis was the best not-famous writer of his generation, and a better writer than almost all who were. He was not-famous because of an English prejudice: because critics who judged his works of travel and non-fiction as lower than the yardstick of artistic genius represented by the novel have ignored the truth that over four decades, from the 1950s to the 1990s, he wrote books that have survived better than all but a handful of novels.
A pharmacist's son from Enfield, Lewis (1908-2003) became unmatched as a witness to his times. His account of south-east Asia before the Vietnam war, A Dragon Apparent, remains required reading. Voices of the Old Sea, a glimpse of Spain as it was before the tourists arrived, is a classic in the literature of the Mediterranean. His memoir of wartime Naples, Naples '44, is a masterpiece.
An expert at penetrating the glorious, and inglorious, surfaces of our planet, as a stylist he was a revolutionary, entirely self-taught. In appearance he was someone you could pass in the street without realising anyone had gone by, yet his self-effacing quality, which allowed him to observe unnoticed, concealed extraordinary glamour. For more than twenty years he spied for the British government. He raced Bugattis before the war, lived in Ibiza after it, and was a crack shot, flamboyant host, and businessman with mafia connections, leading a life of such self-pleasing hedonism that his existence at times was closer to a rock star's than anyone else's.
Published to mark Norman Lewis's centenary, Julian Evans's Semi-invisible Man is a fascinating view of a suburban fugitive and adventurer; an incomparable witness; a writer of unsurpassed humour, wisdom and compassion for the ridiculous. It is a biography that aims to send its readers hurrying to the books of an overlooked master.
Published:

1 September 2010

ISBN:

9781407015514

Imprint:

Vintage Digital

Format:

EBook

Pages:

832
Praise for Semi-Invisible Man
Evans has produced not only a highly enjoyable and engaging portrait but also an affectionate one...what a triumph

Sunday Times
Highly informative, painstaking and devoted

Evening Standard
Lewis's admirers can be grateful that his reputation has been entrusted to such a nuanced sleuth...Norman Lewis, the finest travel writer of his generation, has been admirably served by this all-seeing life

Observer
A wonderful book - almost as intelligent, stimulating and gripping as its subject

Sara Wheeler, Guardian
Julian Evans does his extraordinary story justice in this exhaustive and sensitive biography

Literary Review
An excellent literary biography about one of the truly outstanding writers of our time

Patrick Marnham, Daily Mail
A profound and stimulating biography

Independent
Astute and fair, Evans handles Lewis's dark side and contradictions very well, and succeeds eminently in his intention of sending us back to Lewis's books, at the same time showing how 'his life and work are inseparable

Nicholas Shakespeare, Daily Telegraph