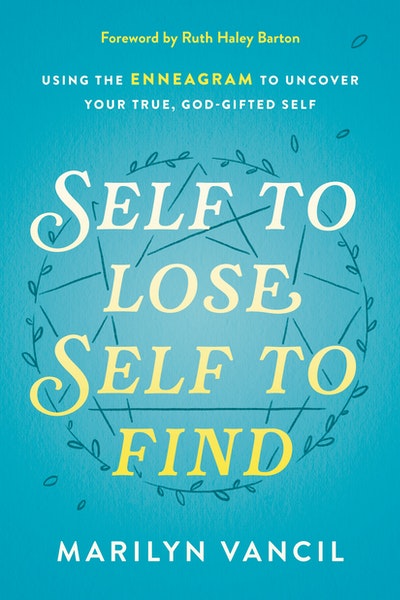 Published:

1 December 2020

ISBN:

9780593236826

Imprint:

Christian/Forum

Format:

Hardback

Pages:

208

RRP:

$45.00
Self to Lose, Self to Find (Revised and Updated)
Using the Enneagram to Uncover Your True, God-Gifted Self
---
---
Discover the growth that is possible when we know our authentic selves as God intended by going deeper than ever into the Enneagram test, paired with profound scriptural insights.
The Enneagram--a system of nine interconnected personality types--has been used for over two thousand years to offer opportunities for personal development and provide a foundation for understanding others.
Now a certified Enneagram coach shows how a scriptural perspective can lead us to a path of freedom. In Self to Lose, Self to Find, Marilyn Vancil unpacks our human dilemma, sets the scriptural foundation, explores the nine Enneagram personalities, and shows us how we can have a more meaningful life and healthier relationships. At its best, the Enneagram doesn't merely describe who we are. It invites us to see the innate gifts and quirks we were created with--the person we were before trials and traumas began to shape us. Those, when redeemed, shape our character into who we're truly meant to be.
Vancil offers a compelling biblical case for the Enneagram by drawing from John 12:24, which describes how we, like seeds, develop a protective coat that keeps us safe as we grow up and encounter challenges and traumas. But for us to truly live a fruitful life, we must choose to remove that protective coat in order to grow.
This is what sets Vancil apart as both a seasoned Enneagram expert and a spiritual director: Vancil demonstrates how the Enneagram can be a vehicle for growth and transformation by laying out the realities of each Enneagram type, affirming the inherent good in each type, showcasing the unhealthy tendencies of each type's false self, and illuminating the undeniable hope in each number.
Combining rich biblical wisdom with Enneagram wisdom and real-life experiences, updated and revised with new insights and stories, this compelling resource is a must for anyone who longs for a happier, freer life.
Published:

1 December 2020

ISBN:

9780593236826

Imprint:

Christian/Forum

Format:

Hardback

Pages:

208

RRP:

$45.00