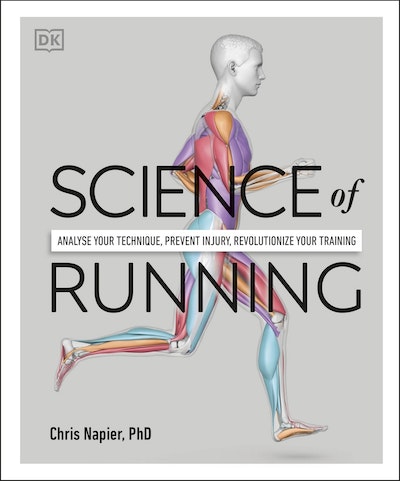 Published:

4 February 2020

ISBN:

9780241394519

Imprint:

Dorling Kindersley

Format:

Hardback

Pages:

224

RRP:

$29.99
Science of Running
Analyse your Technique, Prevent Injury, Revolutionize your Training
---
---
Explains the hard science that will help people of all abilities to run faster, endure for longer, and avoid injury.
Science of Running goes further than any other running book to interrogate the muscle groups and bodily systems involved in being an effective runner, and shows how to apply insights gained to train for optimal performance. The book examines the running motion of the body and explains how to analyse your own running style and re-train your gait to prevent injury and increase efficiency. Clear and detailed CGI artworks demonstrate 30 key exercises targeting strength, flexibility, and recovery - each exercise annotated to reveal the muscle mechanics so you know you're getting it right. The book also explains the science behind your body's energy systems, including muscle metabolism, hydration, and nutrition, and shows how you can train to maximise energy conversion. A series of integrated exercise and training programmes - from complete beginners, through 5k, 10k, half marathon and full marathon - bring everything together to help you plan a running regime that's right for you.
Published:

4 February 2020

ISBN:

9780241394519

Imprint:

Dorling Kindersley

Format:

Hardback

Pages:

224

RRP:

$29.99
Article
Science of Running Q&A
Learn more about the science of running with physiotherpaist, Chris Napier, as he provides some insights on his book.