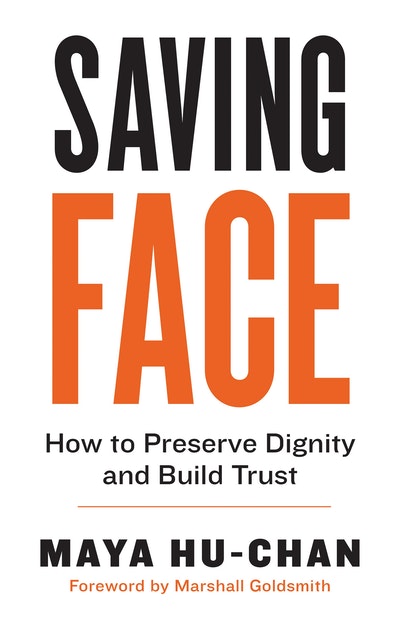 Published:

9 June 2020

ISBN:

9781523088607

Imprint:

Berrett-Koehler

Format:

Paperback

Pages:

224

RRP:

$32.99
Saving Face
How to Preserve Dignity and Build Trust
---
---
In today's diverse and dispersed workplace, leaders need to connect, break down barriers, and build trust. Maya Hu-Chan shows how the concept of "saving face" can help any leader preserve dignity and create more empathetic cross-cultural relationships.
Organizations now need to attract, retain, and motivate teams and employees across distance, time zones, and cultural differences. According to cross-cultural management and global leadership specialist Maya Hu-Chan, saving and building face will allow us to do just that.
"Face" represents one's self-esteem, self-worth, identity, reputation, status, pride, and dignity. The more face you have, the easier and faster you can get work done. But saving face means far more than not embarrassing someone. It is also about developing an understanding of the background and motivations of others to discover the unique facets each of us possess. Without such an understanding, even the most well-intentioned individuals risk causing others to lose face without even knowing it. Hu-Chan explains the concept of saving face through anecdotes and practical tools, such as her B.U.I.L.D. leadership model (Benevolence, Understanding, Interacting, Learning, and Delivery). This book illustrates how we can give face to create positive first impressions, avoid causing others to lose face, and, most importantly, build trust and lasting relationships inside and outside the workplace.
Published:

9 June 2020

ISBN:

9781523088607

Imprint:

Berrett-Koehler

Format:

Paperback

Pages:

224

RRP:

$32.99