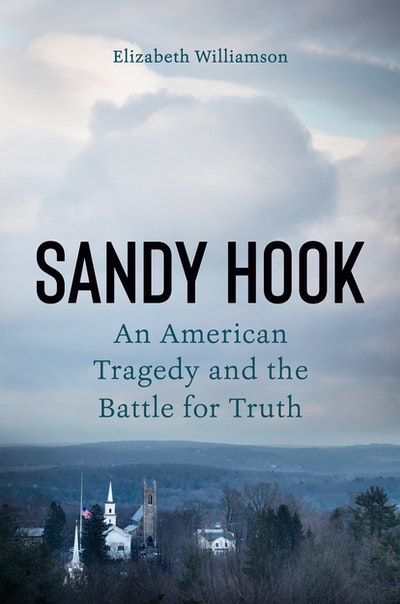 Published:

22 March 2022

ISBN:

9781524746575

Imprint:

Dutton

Format:

Hardback

Pages:

352

RRP:

$47.99
Sandy Hook
How an American Tragedy Became a Battle for Truth
---
---
Based on hundreds of hours of interviews and exclusive sources and access, Sandy Hook tells the story of a school shooting and its aftermath, when a group of parents fought to rescue the truth of what happened to their children from a frenzy of online denial and conspiracizing.
On December 14, 2012, twenty-six people at Sandy Hook Elementary School in Newtown, Connecticut, including twenty children barely older than toddlers, were shot and killed. It felt like a line in the sand, on gun violence and safety. Instead, ten years on, Sandy Hook has become a foundational story, and a symbol: of how false conspiracy narratives have gained traction in our world.
From a tragedy almost too terrible to fathom, the mass shooting at Sandy Hook emerged as an event some people truly believe never occurred, or was staged by the federal government as a pretext for seizing Americans' firearms. In the wake of the tragedy, relatives of the victims have been accosted on the street or at events honoring their loved ones. Some have been stalked and forced into hiding. Someone fired a gun into the home of one parent. Families were harassed online, challenged to prove the very existence of those they lost. 
At the center of conspiracy theorists' crusade is Alex Jones's Infowars, where hoaxers aired noxious theories and raised money for their quest to "prove" that the shooting didn't happen. Emboldened by online anonymity, the conspiracists' questions grew into suspicion, suspicion into demands for proof, unanswered demands into rage. This pattern of denial and attack would come to characterize some Americans' response to every major event, from mass shootings to the 2020 presidential election, in which the false belief that the election was stolen prompted the January 6, 2021, attack on the Capitol.
The Sandy Hook families, their experiences as diverse as their numbers, refused to accept this. This is the story of their battle, led by the father of the youngest victim, to preserve their loved ones' legacies even in the face of threats to their own lives.
Through exhaustive reporting, narrative storytelling, and intimate portraits, Sandy Hook will be the definitive book on one of the most shocking cultural ruptures of the internet age.
Published:

22 March 2022

ISBN:

9781524746575

Imprint:

Dutton

Format:

Hardback

Pages:

352

RRP:

$47.99