Take George Ivanoff's adventure quiz and find out how ready you are.
If an adventure came your way, would you enjoy it or would you hide under a blanket? Take this quiz and find out if you're really as brave as you'd like to be, and if you're really cut out for high adventure.
1. Your friend invites you to visit a ghost town with them. Do you:
a: Grab your torch without hesitation
b: Reluctantly say 'yes' – you don't want to go but it's your BFF
c: Think of an excuse not to go
2. You've discovered some deserted ruins with your mates. Do you:
a: Think it would be the perfect place to play tip
b: Cautiously explore the ruins because they are kind of cool
c: Keep well away from them – there might be spiders inside!
3. You've fallen over and grazed your knee. Do you:
a: Get up, dust yourself off and ignore it – it's just a bit of blood!
b: Go find some antibacterial wipes and Band-Aids
c: Try hard to stop tears from welling in your eyes – this has ruined your day!
4. You've got the chance to fly in a light plane. Are you:
a: Excited – you've always wanted to travel in a small plane
b: Nervous – but a little thrilled by the idea
c: Scared – you're not going anywhere near it
So how adventure-ready are you? Check your results.
Mostly 'A's:
You like exploring, trying and discovering new things. You'll love the Royal Flying Doctor Service books; they will appeal to your sense of adventure.
Mostly 'B's:
You're practical, thoughtful and can keep calm in a crisis. You're just the type of person the Royal Flying Doctor Service needs working for them. Read the Royal Flying Doctor Service books to see what's involved.
Mostly 'C's:
You know your own mind, and are very in tune with your emotions. You love hearing about adventures but would rather not take part in them. The Royal Flying Doctor Service books are perfect for you because you can read them from the comfort of your home.
---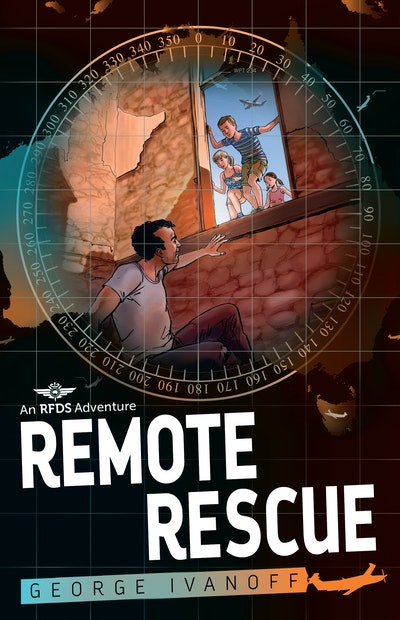 A high-octane adventure series for children written in partnership with the Royal Flying Doctor Service
Buy now
Buy now
---