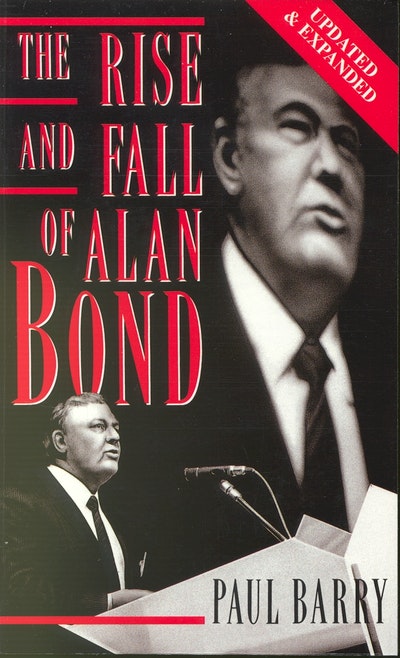 Published:

1 June 1991

ISBN:

9781863590372

Imprint:

Bantam Australia

Format:

Paperback

Pages:

416

RRP:

$24.99
Rise & Fall Of Alan Bond
---
---
When Alan Bond won the America's Cup in 1983, Australia celebrated and welcomed him as a hero. Now, seven years later, the nation's most famous entrepreneur has become almost a villain. His empire is in ruins, he owes billions of dollars to the banks, and a special investigation has started into his business dealings.
THE RISE AND FALL OF ALAN BOND is the story of how we made this man a hero and why he fell from grace.
It is also the story of an era-- when Greed was Good; when banks blindly lent billions of dollars to Australia's high-flying entrepreneurs to build their paper empires.
Smiling, loud-mouthed, uncomplicated, almost always cheerful, Alan Bond was a rags-to-riches success, a role model for young Australians. The poor immigrant-turned-signwriter who became a multi-millionaire was living proof that, for those who worked hard and believed in themselves, Australia was the land of opportunity.
But there was another Alan Bond-- the one who didn't care a damn for the rules, the one who manufactured profits, the one who paid himself massive fees for services of doubtful value.
Award-winning ABC-TV FOUR CORNERS reporter Paul Barry made headlines in 1989 with his dramatic revelations about Bond Corporation's business deals and its Cook Islands tax schemes. Now he traces Alan Bond's scramble to the top of the pile, how he plundered his public companies and how the banks and corporate regulators let him do it.
But the THE RISE AND FALL OF ALAN BOND is not just about a business empire; it is about the man and what drives him on. It is about a boy who longed to see his name in lights, who was desperate to be accepted by establishment, who wanted to be Sir Alan.
Published:

1 June 1991

ISBN:

9781863590372

Imprint:

Bantam Australia

Format:

Paperback

Pages:

416

RRP:

$24.99