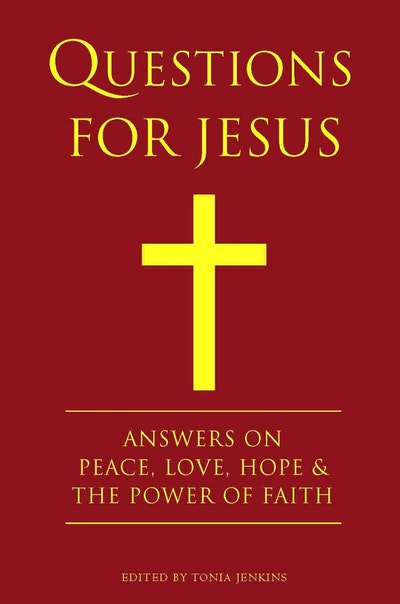 Published:

1 March 2016

ISBN:

9781578265817

Imprint:

Hatherleigh Press

Format:

Hardback

Pages:

128

RRP:

$19.99
Questions For Jesus
Answers on Truth, Peace, Love & The Meaning of Faith
---
---
What is expected of me in life? How can I become a better person? Where can I find the love and guidance I need? These questions and more are answered in the words of Jesus Christ in Questions for Jesus, a simple yet profound collection of his teachings.
In all of human history, there has never been a more influential book than the Bible. For centuries, people have looked to the teachings of Jesus for the answers to their most difficult questions. Seeking comfort in times of pain, and hope in times of fear, the words of Christ are a comfort in the darkest times, and a guiding light to all. Organized into several themes, Questions for Jesus places this wisdom in context, asking the questions we all hold inside, with answers coming from the words and lessons of Jesus of Nazareth. Presented in a clear and easy-to-follow fashion, Questions for Jesus provides words of advice and inspiration on the key concepts of faith, love and a life well lived.
Series Overview: The Little Book, Big Idea Series was created to provide everyday people with useful wisdom to improve their lives. Each book in the series is beautifully crafted both inside and out. From simple yet profound presentation, to high quality printing, the books are meant to be read, shared, and cherished.
Published:

1 March 2016

ISBN:

9781578265817

Imprint:

Hatherleigh Press

Format:

Hardback

Pages:

128

RRP:

$19.99