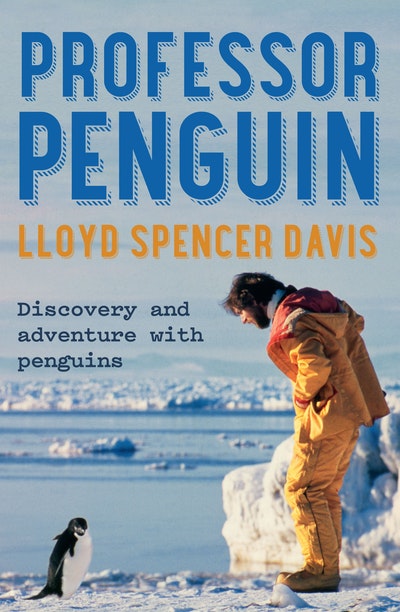 Published:

17 October 2014

ISBN:

9781775537267

Imprint:

RHNZ Adult ebooks

Format:

EBook

Pages:

304
Professor Penguin
Discovery and Adventure With Penguins
---
---
Meet 'Bill Bryson in Antarctica' in this engaging book by one of the world's authority on penguins
Meet 'Bill Bryson in Antarctica' in this engaging book by one of the world's authority on penguins.
Part memoir, partly the research of a field biologist, Professor Penguin could be called 'How Penguins Shaped My Life'. Based on journals kept during Davis's years of working with penguins in the wild, the story takes readers to remote locations: Antarctica, the Galapagos, the deserts of Chile and Peru, the Falkland Islands, the wild coasts of Argentina and South Africa, and New Zealand.
Davis, a world authority on penguins, reveals that these box-office favourites are not the cute 'mate for life' animals we've been led to believe. He also reveals that penguins are a lot like humans — sometimes disturbingly so — when it comes to their basic needs: sex, food, shelter, marriage, family and travel.
Over the years that Davis studies penguins, he realises that they are far more complex and nuanced than he imagines at his first encounter. 'They really don't deserve to be seen as so black and white.' He expertly marries scientific knowledge with his own anecdotes — told with humour, hard-earned knowledge and insight. He also includes stories about those who have helped advance our knowledge of penguins —other 'Professor Penguins'.
Implicit throughout is Davis's philosophy – the more we learn about the natural world, and specifically penguins, the more we learn about ourselves. And he asks: Is the isolation of Antarctica sufficient to protect penguins from us?
Published:

17 October 2014

ISBN:

9781775537267

Imprint:

RHNZ Adult ebooks

Format:

EBook

Pages:

304