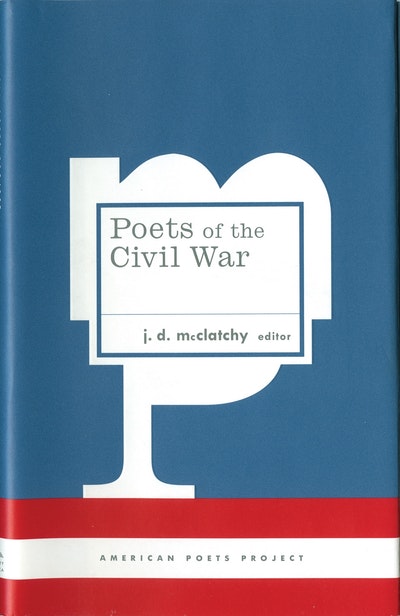 Published:

7 April 2005

ISBN:

9781931082761

Imprint:

Library of America

Format:

Hardback

Pages:

250

RRP:

$33.99
Poets of the Civil War
(American Poets Project #15)
---
---
Writers on both sides of the American Civil War "brought to the crisis" (in editor J. D. McClatchys' words) "poetry's unique ability to stir the emotions, to freeze the moment, to sweep the scene with a panoramic lens and suddenly swoop in for a close-up of suffering or courage." This vibrant collection brings together the most memorable and enduring work inspired by the conflict: the masterpieces of Whitman and Melville, Sidney Lanier on the death of Stonewall Jackson, the anti-slavery poems of Longfellow and Whittier, the front-line narratives of Henry Howard Brownell and John W. De Forest, the anthems of Julia Ward Howe and James Ryder Randall. Grief, indignation, pride, courage, patriotic fervor, ultimately reconciliation and healing: the poetry of the Civil War evokes unforgettably the emotions that roiled America in its darkest hour.
About the American Poets Project
Elegantly designed in compact editions, printed on acid-free paper, and textually authoritative, the American Poets Project makes available the full range of the American poetic accomplishment, selected and introduced by today's most discerning poets and critics.
Published:

7 April 2005

ISBN:

9781931082761

Imprint:

Library of America

Format:

Hardback

Pages:

250

RRP:

$33.99
Praise for Poets of the Civil War
"McClatchy's selection has not only breadth of representation but fine choices within forms, causes, and poets." —Sewanee Review