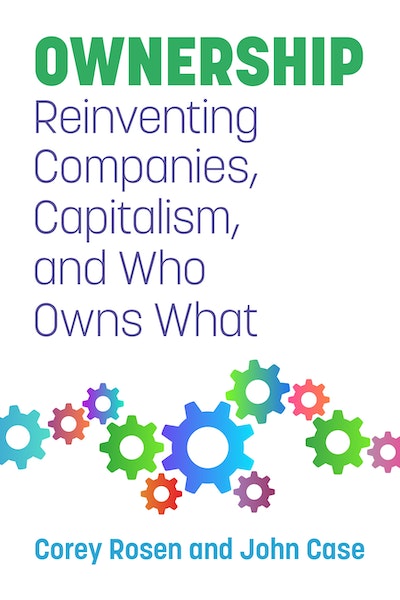 Published:

25 October 2022

ISBN:

9781523000821

Imprint:

Berrett-Koehler

Format:

Paperback

Pages:

240

RRP:

$42.99
Ownership
Reinventing Companies, Capitalism, and Who Owns What
---
---
Employee ownership of companies has the potential to save jobs, revitalize communities, and close the wealth gap. This practical guide comes from leading authorities in the field.
Why are wages stagnant and wealth inequality increasing? One factor has inexplicably been left out: who owns the companies that drive the economy. Ownership gives people a claim to the fruits of free enterprise. Employee ownership gives workers—the people who have a stake in the company—a fair chance to benefit from their labors.
In three simple parts, Corey Rosen and John Case create a powerful argument for why employee ownership is the answer to capitalism's crisis and how to implement it:
1. What's wrong with what we have—The authors explain why companies usually end up being sold off to investors and the often-horrific consequences that result for workers, communities, and the environment.
2. How can we change things?—This section shows how overlooking ownership limits attempts to reform capitalism and why employee ownership is a realistic and practical way to save capitalism from its own excesses.
3. Reinventing capitalism for the 21st century—This section describes how employee ownership has been done, is being done, and can be expanded and gives examples of companies of all sizes and sectors.
Published:

25 October 2022

ISBN:

9781523000821

Imprint:

Berrett-Koehler

Format:

Paperback

Pages:

240

RRP:

$42.99