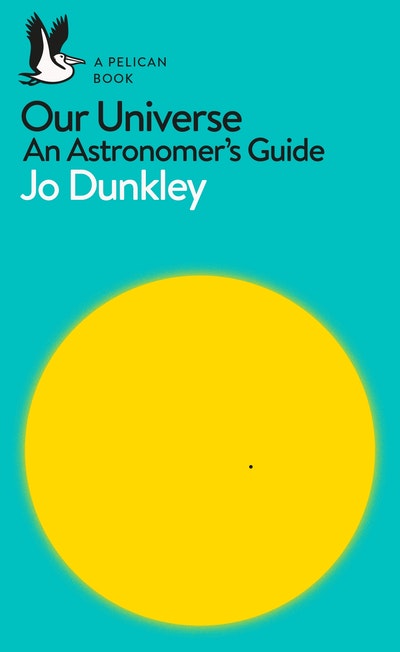 Published:

18 February 2020

ISBN:

9780241235874

Imprint:

Penguin Press

Format:

Paperback

Pages:

320

RRP:

$22.99
Our Universe
An Astronomer's Guide
---
---
---
Internationally-acclaimed astrophysicist and feminist Jo Dunkley tells the story of space and our place in it: what is out there, where we fit in, and how we got here.
For many years now, we have known the story of the Solar System, and the Earth's place in it. We have mapped out the stars in the night sky, and have known that we live in a disk of stars that makes up the Milky Way galaxy. But, in the past few decades, huge steps have been taken in the field of astronomy - steps which have let us venture ever further across space and time, with telescopes that let us see, in ever greater detail, those distant parts of the universe that lie far beyond our Solar System's planets, and even give us a glimpse of the first moments of the Universe.
Yet these extraordinary advances in our understanding of the wider Universe have led us to even greater mysteries. What happened in the first moments after the Big Bang? What are the mysterious 'dark' parts of the Universe? Is space is infinite? Is there is life elsewhere? And, what happens in those parts of space where conditions are so intense that our laws of physics break down?
In this new Pelican book, practising cosmologist and Professor of Astrophysics Jo Dunkley guides us through the history of our Universe as we know it, taking us to the heart of these many unsolved questions.
Published:

18 February 2020

ISBN:

9780241235874

Imprint:

Penguin Press

Format:

Paperback

Pages:

320

RRP:

$22.99