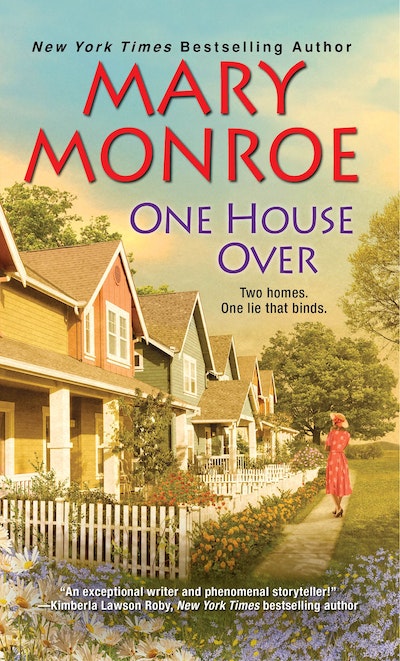 Published:

18 May 2021

ISBN:

9781496724526

Imprint:

Kensington

Format:

Paperback

Pages:

352

RRP:

$14.99
One House Over
---
---
New York Times bestselling author Mary Monroe returns to the 1930s era of her acclaimed novel The Upper Room with a dazzling portrait of two very different couples whose fast friendship is no match for shattering betrayal…
New York Times bestselling author Mary Monroe returns to the 1930s era of her acclaimed novel The Upper Room with a dazzling portrait of two very different couples whose fast friendship is no match for shattering betrayal...
A solid marriage, a thriving business, and the esteem of their close-knit Alabama community--Joyce and Odell Watson have every reason to count their blessings. Their marriage has given well-off Joyce a chance at the family she's always wanted--and granted Odell a shot to escape grinding poverty. But all that respectability and status comes at a cost. Just once, Joyce and Odell want to taste life's wild side, without consequences...
When their new neighbors, Milton and Yvonne Hamilton, turn out to be bootleggers, the Watsons plunge headlong into good times and fast living...Until revelations of Milton and Yvonne's seedy past make the Watsons think twice about how much time they spend together. But the Hamiltons won't be dismissed so easily. The Watsons soon find them invading every area of their lives, even discovering their long-held secrets. Now, the Watsons must tread carefully to keep the neighbors from destroying their perfect world...
Published:

18 May 2021

ISBN:

9781496724526

Imprint:

Kensington

Format:

Paperback

Pages:

352

RRP:

$14.99