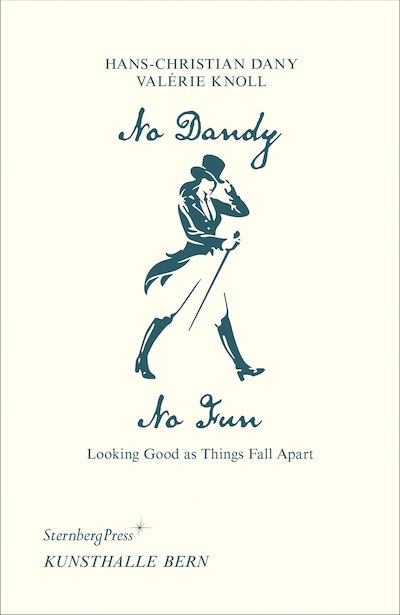 Published:

12 April 2022

ISBN:

9783956795619

Imprint:

MIT Press

Format:

Paperback

Pages:

128

RRP:

$31.99
No Dandy, No Fun
---
---
A cultural examination of the enigmatically iconic figure of the Dandy, both in history and as a figure for the future.
No sooner had the first Dandy entered the scene at the beginning of the nineteenth century than he was declared dead. This enigmatic yet immediately iconic figure would remake an entrance again and again in the decades that followed. Like an elegant harbinger, Dandys arrive in times of crisis when societies are undergoing transformation. Like the hands of a clock, their silhouettes become messengers of change. But they are contours of change that carry no message. While everything is already in flames, they debate the shape of their shoes and sip oysters to combat their depression. For a long time, literature was their playing field. Marcel Duchamp transferred their attitude into the realm art. It is there that Dandyism has to this day run rampant--but as if it were an embarrassing illness to which almost no one wants to admit, yet with which many people are itching to at least flirt.
This essay traces out the masked ball of the Dandy and his manner of playing with its rules up to the present day and produces a unique narrative from it: one that offers a view into the future.
Published:

12 April 2022

ISBN:

9783956795619

Imprint:

MIT Press

Format:

Paperback

Pages:

128

RRP:

$31.99