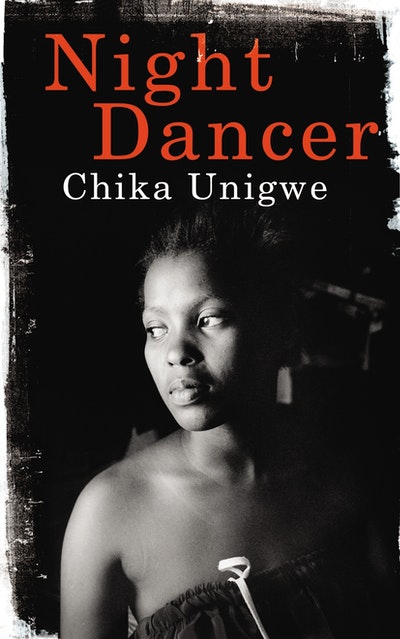 Published:

15 June 2012

ISBN:

9780224093835

Imprint:

Jonathan Cape

Format:

Trade Paperback

Pages:

272

RRP:

$32.99
Night Dancer
---
---
A moving and insightful novel on one girl's search for belonging, moving across the landscape of Nigeria over the past fifty years.
M is for Mother. Mma has just buried her mother, and now she is alone. She has been left everything: an apartment block in the Nigerian town of Enugu, enough money to last a lifetime. But she's also inherited her mother's bad name. A bold, brash woman, the only thing Ezi refused to discuss was her past: why she brought Mma to Enugu when she was a baby, and what she was escaping from. Mma has no knowledge of her father, her family - and now, abandoned over the holidays, she is desperate to find out.
D is for daughter. A girl is born in a remote village. Her family is poor, bur her arrival is taken as a sign of changing fortune. She grows up and finds employment as a maid in a grand house. But, as much as she works at her new life, her position is precarious. Unless she can find a way to stay.
Mma realises that she must untangle the stories of both her mother and the young girl if she is ever to understand her past - but in doing so she is forced to confront some terrible secrets, including one of her own.
Night Dancer is a powerful and moving new novel about the relationship between mothers and daughters, about the bonds of family, about knowing when to fulfil your duty, and when you must be brave enough not to. Presenting a vista of Nigeria over the past half-century, it is a vibrant and heartfelt exploration of one woman's search for belonging.
Published:

15 June 2012

ISBN:

9780224093835

Imprint:

Jonathan Cape

Format:

Trade Paperback

Pages:

272

RRP:

$32.99
Unigwe has the kind of lyrical, intimate voice, that makes writing look easy

Lesley McDowell, Herald
Heart-breaking and moving, Chika Unigwe's novel is a definite page-turner

Pride Magazine
Chika Unigwe is one of the most probing, thought-provoking writers of the recent renaissance in African fiction

Bernardine Evaristo, Guardian
Beautifully written, evocative and with heart-stealing characters, this novel is a joy from beginning to end

We Love this Book