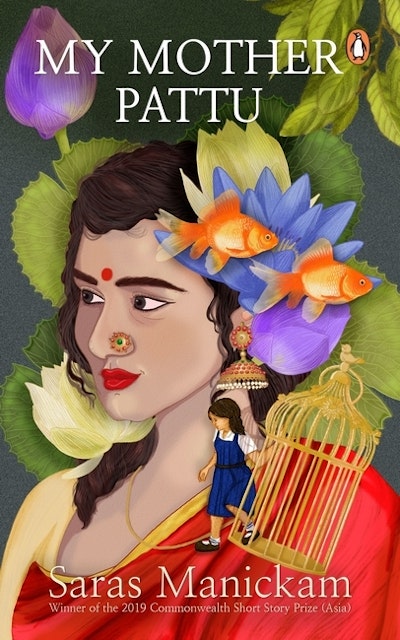 Published:

5 September 2023

ISBN:

9789815058918

Imprint:

PRH SEA

Format:

Paperback

RRP:

$32.99
My Mother Pattu
---
---
Finely textured, humane and deeply relevant, these stories of love, loss, and the politics of identity, race, and belonging, challenge comfortable conventions about ourselves. In turn wry and humorous, poignant and searing, they haunt our minds long after they are done.

Deeply humane, in turn wry and humorous, the stories in this collection haunt readers with their searing honesty.
Lalitha, abused by her own mother, learns that bullies carry emotional traumas that scar everyone's lives.
Shiva Das confronts the truth of his own culpability when his adult special child dies in tragic circumstances.
A woman, deeply in love with her husband, discovers to her anguish that the love of a good man is not enough.
A little boy tries hard to hold his family together as his parents' marriage disintegrates before his eyes.
A mother has a poignant yet brutal conversation with God about her severely disabled son.
Three young people idealistically reject racial prejudice and stereotyping, only to find that in Malaysia, their future paths are largely determined by ethnicity and privilege.
The extent to which a woman will go in her hatred for her daughter's childhood friend, ends in a violent aftermath.
An Indonesian maid realizes that the money she sends home has become more important than her own welfare or safety to her family.
A racial slur triggers reflections on friendship, identity, the loss of belonging and trust in a multi-racial community.
Meet the extraordinary in ordinary people when they confront the truth of their past and present – and refuse to look away. Authentic and unsentimental, each story celebrates the resilience of the human spirit even as it challenges comfortable conventions about identity, love, family, community and race relations.

Published:

5 September 2023

ISBN:

9789815058918

Imprint:

PRH SEA

Format:

Paperback

RRP:

$32.99