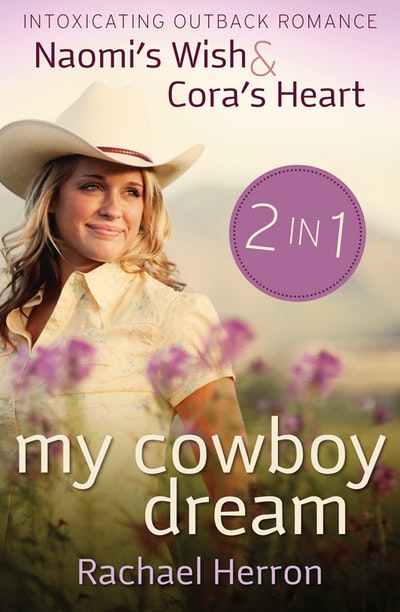 Published:

1 August 2013

ISBN:

9780857981912

Imprint:

Random House Australia

Format:

EBook

Pages:

752
My Cowboy Dream
---
---
Indulge your cowboy fantasies with these two sizzling romantic comedies by bestselling author Rachael Herron!
Indulge your cowboy fantasies with two sizzling romantic comedies by bestselling author Rachael Herron!
Naomi's Wish
It had always been Dr Naomi Fontaine's dream to practice small-town medicine - an ambition that has brought her to the quirky, tight-knit community of Cypress Hollow, California. But no matter how hard she tries, the locals still treat her with suspicion. Then ruggedly handsome Rig Keller walks into town and Naomi's heart stops for all the wrong reasons.
For a few months back Rig was a rip-roaring, throw-caution-to-the wind one night stand. Now he's her partner at the practice - and keen to play doctors once more... Will the instantly popular new medic wreck her dreams? Or be the one to help make her wish come true...?
Cora's Heart
Cora has been hurt too many times. And by one man in particular . . .
Abandoned by her mother and widowed in her mid-twenties, Cora Sylvan has learnt the hard way that you should take nothing in life for granted. So everything is planned out to the nth degree – from how to run her farm on a shoestring, to how to survive a major earthquake.
Unfortunately there's nothing in those notes to cover the return of the infuriatingly handsome Mac Wildwood. Her husband's cousin. The man she loved and lost. And Mac, it seems, has a shattering plan of his own up his sleeve.
Dammit. Cora Sylvan safeguarded everything – but she didn't protect her heart . . .
Published:

1 August 2013

ISBN:

9780857981912

Imprint:

Random House Australia

Format:

EBook

Pages:

752