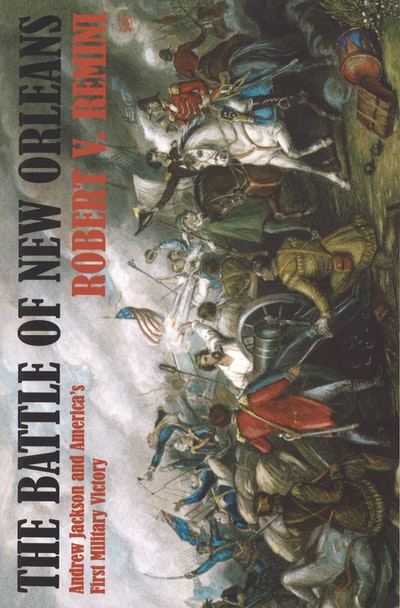 Published:

31 August 2014

ISBN:

9781473520264

Imprint:

Vintage Digital

Format:

EBook

Pages:

256
Marcus Aurelius
Warrior, Philosopher, Emperor
---
---
---
The cannon-fire-filled narrative of a defining moment in American history.
In 1815 Britain's crack troops, fresh from the victories against Napoleon, were stunningly defeated near New Orleans by a ragtag army of citizen-soldiers under the commander they dubbed 'Old Hickory', Andrew Jackson. It was this battle that defined the United States as a military power to be reckoned with and an independent democracy here to stay.
A happenstance coalition of militiamen, regulars, untrained frontiersmen, free blacks, pirates, Indians and townspeople - marching to 'Yankee Doodle' and 'La Marseillaise' - inhabit The Battle of New Orleans in a rich array of colourful scenes. Swashbuckling Jean Lafitte and his privateers. The proud, reckless British General Pakenham and his miserable men ferried across a Louisiana lake in a Gulf storm. The agile Choctaw and Tennessee 'dirty shirt' sharpshooters who made a sport of picking off redcoat sentries by night. And Jackson himself - tall, gaunt, shrewd, by turns gentle and furious, declaring 'I will smash them, so help me God!'
Robert Remini's vivid evocation of this glorious, improbable victory is more than a masterful military history. It proves that only after the Battle of new Orleans could Americans say with confidence that they were Americans, not subjects of a foreign power. It was the triumph that catapulted a once-poor, uneducated orphan boy into the White House and forged a collection of ex-colonies and dissenters into a nation.
Published:

31 August 2014

ISBN:

9781473520264

Imprint:

Vintage Digital

Format:

EBook

Pages:

256
Praise for Marcus Aurelius
A masterful historical narrative...Remini's impeccable scholarship and lively pen produce what undoubtedly will become the standard account

Publisher's Weekly
The Battle of New Orleans is one of the most significant turning points in American history and Robert Remini brings it all back to life in this first-rate, definitive book. Highly recommended!

Stephen E. Ambrose
A gem of a book, perfectly formed and beautifully written

David Herbert Donald, author of Lincoln