Venture to the dark side of suburbia with Nathan Besser's modern noir.
In his stunning debut novel, Man in the Corner, Nathan Besser asks: Can you become someone else without the world noticing?
David's was a perfectly acceptable life – successful business, happy marriage, two children. But then he involves himself in an identity-theft crime worth millions of dollars, and his world is turned upside down. Take your book club on a journey into the shady streets of suburbia, and use the questions below to kick off a reading group discussion to remember.
READING GROUP QUESTIONS
Man in the Corner author Nathan Besser is a first-time writer and formerly a small-business owner. How do you think his life experiences are reflected in the writing?
In Man in the Corner, David becomes overwhelmed by synchronicities and believes there is something more sinister behind these 'coincidences'. What do you think?
We all go through periods of inertia in life. In what ways might a sluggish approach to life lead you to a life of crime?
Do you have an opinion on the possibility of the 'transmigration of souls'?
Simon Baker, who has optioned screen rights, has called Man in the Corner a 'modern noir'. Do you agree with this description and what do you think it implies?
The story is carried by several very different voices. How do they compare to one another, and how does each further the themes of the novel?
---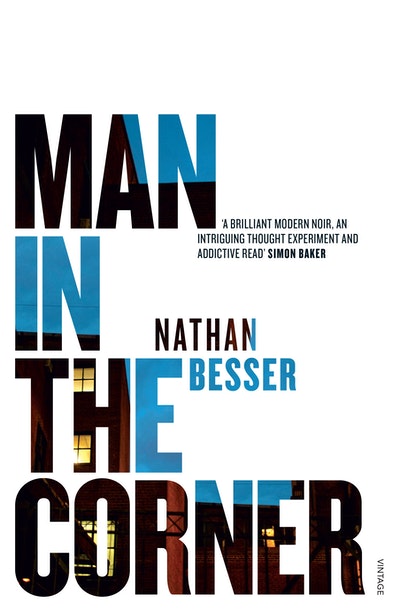 Can you become someone else without the world noticing?
Buy now
Buy now
---